A review of the most used apps that allow users to record and broadcast video in real time.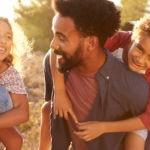 -Periscope: The Twitter app has undoubtedly become the live streaming  app par excellence. Being the favorite of celebrities and big brands, Periscope is without a doubt a revolution today, and in its first year of life it has reached 200 million retransmissions; the equivalent of 110 years of video streaming are displayed each day. One of its best-known users in Spain is Gerard Piqué. The Barcelona FC footballer takes every opportunity to show us fragments of his life and of his teammates and the national team.
-Meerkat: This was the pioneer, but it has been delegated to the background, and the thing is, competing with giants like Facebook or Twitter, which began offering the same service to users only months later, seems complicated. Meerkat allows longer recording times than its great rival, Periscope. In addition, videos can only be viewed live, they do not stay for 24 hours like in the Twitter app.
-Livestream:  This app has a great advantage over the rest. The reason for this is that it is compatible with GoPro; therefore, it is the ideal application for the more adventurous. With it they can record their exploits, such as a white water rafting decent or skydiving and their friends and family experience it with them. A new way to share the boldest experiences.
-Fradio:  This is similar to other live streamingapps, but with the difference that it does not reproduce our image, but the main and only protagonist is the voice. It is perfect to create our own radio program.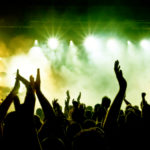 -BigVEncoder: Provides live streaming services since before they were converted into a technology "boom" . It has one great advantage and this is that we can directly broadcast on powerful platforms like YouTube Live, Wowza Media Server, Adobe Flash Media Server and Red5 Media Server with it. However, its interface is somewhat complicated and this app is fee-based, which can scare away potential users.
-Upclose: Another simple app that allows you to use live streaming with people around the world. It also has a live chat where users can interact and exchange views. It's available for both Android and iOS users and is completely free of charge.
-Ustream: This is a well-known app for broadcasting live. Its Android and iOS versions differ slightly; the first has a widget to start with instant streaming .  It's free, but has a fee-based version that removes advertising and allows us to broadcast videos recorded in HD format.
-Bambuser: With this streaming app the video is saved as a link so it's perfect to share in our social networks, be it Facebook, Twitter or any website or internet blog.  This app is known to be the favorite of journalists and was widely used in the Arab Spring protests. It's available for Android and iOS.
-Utrailme:  What stands out with this tool is that it has a version for Windows Phone, which brings it to a different target market compared to other apps; however, it's also available for Android and iOS. It also allows you to add various video signals in a single page.
-LiveLens:  This latest app is very easy to use - just press the button that says "Go Live!" and begin to broadcast live for people who want to see us. It also allows you to record continuously for as long as you want. The app is available for Android and iOS users.