Another novelty on the horizon from WhatsApp: group voice and video calls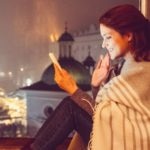 At WhatsApp, it seems, no one rests on their laurels. The company recently added the "live location" function, which allows contacts to be located in real time – in order to know, for instance, who´s going to arrive late for a meeting. The next step would be allowing users to make voice or video calls to friends within a chat group. The function, which is similar to ones offered by Skype or by Google´s Hangouts, will be made available in the next overall update of WhatsApp, possibly at the start of 2018.
WhatsApp's announcement of the next major update referred obliquely to the possibility of interacting more directly with a user or group of users, through audio and video calls.
For the moment, few details have been released about how the feature will work. But everything seems to indicate that it will have a design and functionality very similar to existing WhatsApp calls. That is, there will be a button to start the call and to hang up when you so desire.
However, most sources agree that this new function is not a priority for WhatsApp. It requires a great deal of development and there are other features to be launched beforehand; for example, one that would erase all messages. Clearly, WhatsApp doesn´t want to change its mantra: "slowly but surely."