Trading listed products is becoming more and more popular. In recent years, various apps and digital platforms have democratized this activity to make it available to practically any user. The sale of listed assets is no longer the realm of qualified brokers and investors, but for the general public.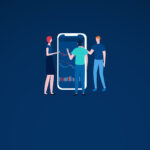 Traditionally, this type of trading was relegated to only a small group of experts in the field. It consists of the sale and purchase of assets listed on the market with the aim of obtaining a profit, but its access mechanisms were not available to all audiences. Today, the introduction of new digital tools has allowed all types of investors access to stock markets. BBVA Trader´s Catalina Herrero, believes that there is "a before and after in the world of trading since smartphones entered our lives and, above all, after the development of apps and specific platforms that allow access to markets for both small and large investors."
The very activity of stock traders has also been altered. "Before the Internet, we had to draw graphs in pencil on graph paper as information was given to us. It was all very artistic, if prehistoric, in comparison to today," says Carlos Galán, founder and CEO of the Las Rozas Trading School. Overall, digitization has facilitated operations in the financial sector.
There are now multiple services designed for the sale of assets. Guillermo Ramírez, assistant professor of finance at the ESCP Madrid Campus business school, affirms that "the recent emergence of apps and digital tools such as Robinhood and eToro have opened different financial markets to so-called retail investors (individual investors)."
The main use of this type of tool is for speculative purposes in which individual shares are bought and sold, Ramírez tells us, who insists that a good financial education is essential to properly understand the opportunities and risks related to each of these transactions.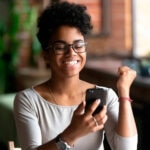 "Apps and digital platforms offer, among other services, access to real time financial information, as well as the possibility of placing your own purchase and sale orders for securities and derivative products without having to go to your bank, call your broker or manage your operations in a more traditional way," says Herrero. Some banks have also echoed this trend and have developed services and tools that allow individual investors to trade on listed markets using very similar sources of access to those used by professional investors. This is the case of BBVA Trader, a platform designed so that anyone can trade in the stock market quickly, easily and intuitively.
On top of the growing popularity of these platforms, due to their easy accessibility, there is also the trend that existed during the lockdowns and continues to this day. In the first half of last year, thanks to the free time and savings available to many people, some people got started in the world of trading with their smartphones. In the first three months of the year, some of these apps and digital platforms experienced a substantial increase in downloads and new users. RobinHood reported more than 3 million accounts created in this period. Others, such as TD Ameritrade, grew by 149%, or 169% as in the case of Etrade.
How do these digital tools usually work? According to Herrero, we either download an app or use the online version in the different responsive formats, as in the case of BBVA Trader. The client needs a username and password to connect to their personal space. This type of tool usually offers "additional services to customers to facilitate their decision making." Among these facilities provided to the user are "real time quotes of securities and markets, advanced and interactive charts that allow them to perform their own technical analysis, as well as customization of the tools and screens to be used," explains Herrero.
BBVA Trader allows trading on two types of platforms: a basic one (BBVA Trader) and a more advanced one for a customer profile with more specialized knowledge of the markets (BBVA Trader Pro). The platform, according to Herrero, allows you to customize the workspace and obtain different types of charts and indicators. It also has tools to facilitate market operations. There is also a service that offers an analysis of the opening and closing of the markets, technical analysis of securities, trading ideas and sector reports.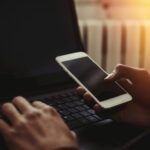 In BBVA Trader, high or very high risk financial instruments are traded, including complex assets. Therefore, this option would be suitable only for customers who are willing to assume losses and are able to understand the characteristics, operation and risks of this type of products. For more basic stock market operations, the use of another tool that BBVA has to serve its customers is recommended: BBVA Broker.
There are different types of trading. One way to classify them is by the duration of the investments. For example, day trading involves making short-term operations within the same day. Ramírez explains that there is also trend trading, which involves taking positions without a fixed time limit. The aim here is to take advantage of "the increase or decrease trend in the prices of the assets being bought." "Essentially, you try to buy while the price is rising and sell before the potential fall begins," he says.
What does it take to get started in trading and what do you need to pay attention to when taking the first steps? For Galán, training is essential: "No professional license is required for trading and, as there are no entry barriers, this makes it possible for people without knowledge to start in this world and lose money. This is a business, it is not a game, and the risks, without having an investment system, are very high." Herrero reaffirms the importance of training: "The first and most important thing, before making any type of investment, is training on the tool you are going to use and the type of product you are interested in."
As Ramírez says, a good investor also needs technology: "A requirement that is becoming more and more affordable because we have apps that allow us to carry out stock market operations from our cell phones." The professor agrees with the experts consulted that access to "good information" and "a good knowledge of the risks involved in stock market operations" are necessary. "This last ingredient is absolutely fundamental and the best ways to achieve it is through a good financial education and seeking advice from professionals," he concludes.