BBVA Bancomer, first Mexican bank to settle through LCH clearing house
BBVA Bancomer today completed the settlement of an interest-rate swap denominated in Mexican pesos, making it the first Mexican bank to settle transactions through the global clearance house LCH. BBVA SA in Madrid acted as the settling entity.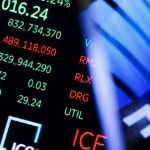 LCH is a leading business group of multi-asset clearing houses, offering proven risk management capabilities across a wide range of asset classes.
The transaction marks a major milestone in the country's financial sector. It is the first time that a Mexican participant has used LCH SwapClear, following its recognition as a Central Counterparty Clearing House by the Bank of Mexico. This recognition was granted on June 28th, and as a result companies based in Mexico can benefit from a broader range of Supplementary Protection Certificates (CCPs).
LCH SwapClear clears hundreds of interest rate products in 21 currencies, over tenors stretching from one month to 51 years, referencing dozens of different benchmark rates.
Álvaro Vaqueiro, Head of Global Markets at BBVA Bancomer, explains: "We are very proud to be the first Mexican participant to use the SwapClear service. Settling with the company LCH allows us to offer our clients, and ourselves, to work with more counterparties, in a new CCP, giving everyone the possibility of optimizing the price and exposure to CCPs."
Ian Downes, head of Post Trade Business Development at BBVA said: "We're very happy about having supported BBVA Bancomer in settling this transaction, which marks a milestone in the Mexican derivatives market. Being able to choose between more clearing houses is important for our clients, and we're delighted to offer our new database of Mexican clients, as well as the rest of our clients, access through LCH."
John Horkan, LCH Group COO and head for North America, noted: "We're delighted that BBVA Bancomer has been the first Mexican participant to settle its interest rate derivatives through SwapClear. This landmark has occurred immediately after the Bank of Mexico recognized the company LCH as a CCP, allowing Mexican institutions to benefit from access to the global liquidity offered by SwapClear."
The BBVA Bancomer Global Markets unit originates, structures, distributes and manages the risk of market products with a client-centric model that meets their investment and risk coverage needs.
BBVA Bancomer is a leader in global markets and has maintained its position for the last two years, due to the high level of activity of its business units, supporting companies through the design of financial coverage and investment products, and assisting them in their debt issuance.