BBVA in Switzerland presents its new website to better serve its private banking customers
BBVA in Switzerland has taken another step forward in the digital transformation of private banking with the launch of its new website. The new site, www.bbva.ch, offers customers an innovative navigation experience and adapts to the bank's evolving activity in the Swiss country.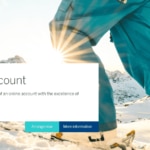 Today's complex geopolitical environment, the declining macroeconomic data in some economies and the need to find the right asset management advice make BBVA in Switzerland an ideal candidate for customers looking for adequate international diversification of their assets, access to international financial markets and the best financial advice.
Customers communicate with the bank in a different way
When purchasing products and services, customers want to first have access to as much information as possible. They do Internet searches on content that interests them, review products, services and platforms, compare providers and check other users' opinions. They use all of this information to decide where to purchase a service.
According to Javier Rubio, Director of Business Development for BBVA in Switzerland, "in order to meet this need - both for customers and future interested parties - we have redesigned the website for BBVA in Switzerland. We are moving from a content website to a more modern, cross-cutting website where we merge informative content that is of interest to customers with a full range of private banking services, which go from investment advice and  estate planning to the digital solutions we put at our customers' disposal to manage their money."
BBVA in Switzerland's new website has a number of benefits:
Digital sales. The website makes it possible to position the brand in digital channels, present the full range of private banking services and help generate business by using interactive elements to engage with customers and prospective customers.
Multi-channel. www.bbva.ch offers the best information and quality content published on all possible channels, including videos, newsletters and infographics with financial education.
Interactivity. The website helps customers manage and monitor their assets using the best digital solutions. For example, customers have the best investments just a click away through mobile banking and online banking.
Connectivity. This makes it possible to be closer to customers, create value and generate leads with customers and prospective customers. The new website will eventually make it possible for new customers to open an account online in the near future.
"The new website answers the question 'Who are we?' and 'Why do we do private banking in Switzerland?'" Javier Rubio explains. "We offer the best digital experiences compared to the traditional model of banking."