Since June, asset management customers of BBVA in Switzerland can go online to contract any type of financial asset adapted to their risk profile. With "Click & Trade," the bank advances its digitalization process, providing solutions that address its customers' needs.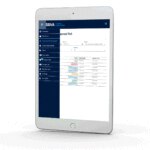 With this new functionality, customers who have contracted this service can receive investment recommendations via digital channels and review and accept them in just a few simple steps. The expert investment team makes personalized recommendations based on the customer's profile and goals. Using the mobile banking app or the online service, customers can easily view their current portfolio allocation and compare it to the investment recommendation.
The solution also allows customers to access investment history, which allows them to see how they are performing over time against their financial goals and assess the added value provided by the bank. This new innovative tool simplifies access to the best financial management services, from anywhere in the world, at any time, and with the highest level of security.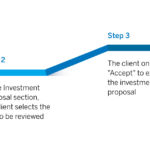 According to BBVA Suiza's CEO, Alfonso Gómez, the bank's digital transformation is beginning to bear fruit. "In June, the percentage of BBVA Suiza's private banking digital customers exceeded 65 percent. This is proof of the positive results of our approach to digitalization, in a regulatory context of maximum transparency."
With the goal of making products and services available in digital channels, the BBVA Suiza teams used agile methodologies to deliver a first version of the tool in less than three months. The next step will be to enable customers to communicate with their investment advisors over videoconference so they can jointly review investment recommendations.
The unit, which specializes in asset management and private banking in Switzerland, has customers in 15 countries. A year ago, it kicked-off a digital transformation plan, which is allowing it to roll-out new digital solutions in record time, solutions such as the digital signature, new mobile applications, and online banking.