BBVA Spark is the financial ally of high-impact companies and the partner of reference for the entire ecosystem of entrepreneurs. This unit, already present in Mexico, Spain and Colombia, will expand to the rest of the South American countries.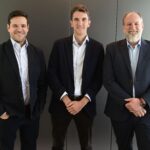 BBVA Spark has arrived in Argentina. The Group's new unit has landed in the South American country to offer a comprehensive package of financial services to technology companies in different stages of growth. This initiative includes a complete offering of banking products and services, specialized support and access to the sector's ecosystem.
"With BBVA Spark, we want to support the Argentine technology ecosystem, a sector that demonstrates every day that innovation and ambition to overcome all kinds of challenges is in its DNA. With a comprehensive, complete and specialized offering, we will provide financial services to startups from the very beginning until they reach the stage of maturity," indicated Juan Kindt, Director of Development at BBVA in Argentina.
Similarly, Hernán Jordán, Director of Sales at BBVA in Argentina, added that Argentine entrepreneurs tend to want to expand internationally after their first year of operations. "With BBVA Spark, we have the advantage of being the first bank in the country to offer a value proposition for startups with a specialized sales force and regional coverage."
For Roberto Albaladejo, Global Head of BBVA Spark, "We are building the best bank for high-growth companies and one of our biggest geographies is South America. The opening of BBVA Spark in Argentina represents a fundamental piece of our regional strategy."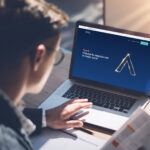 From Madrid to Mexico City, and now Buenos Aires
BBVA Spark, a new global business area with a unique strategy, began providing services in Spain and Mexico in July 2022, and in Colombia in March this year, with the aim of helping tech companies that are defining the future with innovative proposals and scalable business models.
These companies traditionally turn to capital from private investors for financing - largely because they are in very early stages of development, but also due to the lack of a developed bank financing market.
BBVA Spark allows these companies to cover all of their financing needs in one place through a comprehensive offering that adapts to the different stages of the life cycle of these companies - from the initial phases to becoming a large corporation - as well as having sophisticated financing products. For this, BBVA Spark offers them a unique model of relations with a team of experts that speak their language.
Therefore, depending on the companies' stage, they will be able to access BBVA's entire offering of company products (online banking, payroll, payments, cards, insurance, etc.) and the specific financing they need.
In just one year of activity, BBVA Spark already works with over 600 high-growth tech companies. The BBVA initiative has provided more than €200 million in credit and committed over €600 million in venture capital funds like Leadwind, Lowercarbon, Fifth Wall and Propel, among others.
Recently, these investments have been focusing on propelling decarbonization and developing innovative entrepreneurship in the bank's main markets. Both areas carry strategic meaning for BBVA in order to incorporate new knowledge in the Group and support companies that could become clients.