BBVA streamlines the connection to its business management solutions with three new APIs
BBVA has incorporated a new form of connection to its treasury solutions via API, reducing companies' integration times for BBVA Pivot Connect by 80 percent. The first three APIs, available on BBVA Pivot, make it possible for companies to manage and trace payments to suppliers, track international payments, and check balances and transactions in accounts in any country.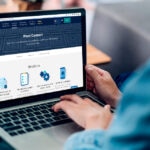 Until now, the bank's corporate clients could connect their treasury management platforms to BBVA Pivot Connect services through Swift and with Host to Host technology (from server to server through Internet protocols), mainly geared toward massive remittance payments. These solutions required an implementation process that was not always straightforward, and could take time.
With the new treasury APIs, companies can connect their treasury systems to BBVA Pivot Connect in a matter of days, reducing integration time by an average of 80 percent for both individual and massive payments, making it a more agile experience.
The initial catalog of solutions includes a payment API that makes it possible to issue, check, cancel and track payments from a single connection; an API with SWIFT GPI traceability to see the status in real time of any international payment made from a BBVA account in Spain, Mexico and Peru, including any associated currency exchanges and fees; and an API to check balances and transactions in both BBVA accounts as well as in accounts at other banks.
They are all available on the Pivot website, and will shortly be included on BBVA's API Market portal. In subsequent releases, the bank will update the catalog of new APIs that will cover all global treasury management operations.
"With this new channel to connect to our treasury services, we are meeting the demand of our corporate and commercial banking clients, who require greater technological flexibility for their operations," said Clara García Benedito, Head of Business Development of Global Solutions for Enterprises at BBVA. "API technology is ideal to meet these needs, as the simple integration of its systems makes it easier to issue, cancel and monitor payments in any BBVA Pivot country with flexibility and agility."
In order to facilitate its launch, BBVA Pivot has specialized teams in Spain and Mexico to provide personalized support for companies throughout the entire implementation, production and after-sales process for the new APIs.
BBVA Pivot Connect is available for companies operating in Europe (Belgium, Spain, France, Portugal, U.K. and Turkey), Mexico, South America (Argentina, Chile, Colombia, Peru, Uruguay and Venezuela), Central America (Costa Rica, El Salvador, Guatemala, Honduras, Nicaragua and Panama), the U.S. and Hong Kong.