BBVA, together with El Celler de Can Roca, launches product sales on Amazon
The bank takes its first steps working with Amazon's e-commerce platform. This initial foray, using products from the renowned Spanish restaurant El Celler de Can Roca, will be used as a learning experience to enhance the bank's digital sales in the short term.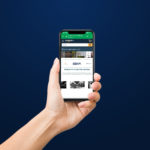 BBVA has joined El Celler de Can Roca in launching the sale of a selection of products on Amazon. As part of the bank's commitment to digital transformation, BBVA has kicked off its experience on the ecommerce platform with a collection of products from the Michelin three-star restaurant's recycling project; and Rocambolesc, chocolates and sweets crafted by Jordi Roca,the confectioner of the family.
Roca Recicla is the restaurant's response to the challenge of reducing the waste generated by its business. Roca Recicla's mission is to transform waste from a variety of materials, giving them a second life. Thus, glass bottles become drinking glasses, polystyrene packaging used to transport fish and seafood becomes a stylish stool, and plastic bags used for low-temperature cooking are transformed into aprons, tote bags, and pouches. The Rocambolesc products that are available on Amazon include various flavors of nougat, chocolate bars, and candy.
The bank's intention is to move into offering banking products on the platform — an idea still to be fully explored. Amazon has not yet moved into selling financial services directly, and BBVA recognizes that financial institutions must adapt to this way of selling.
A pilot project aimed at boosting digital sales
BBVA has a double-pronged objective in using El Celler's products to kick of its journey into Amazon. First, the bank wants to share its digital expertise with the Roca brothers so they can benefit in selling their exclusive products online. This approach also provides BBVA with a pilot project where it can trial the functionality of the world's largest e-commerce portal, paving the way for the bank to offer other types of financial products in the future. Currently BBVA already sells close to 60 percent of its products over digital channels. Selling through Amazon would extend online sales opportunities, complementing the bank's proprietary digital channels.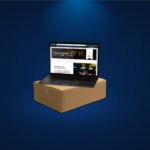 The venture also boasts a sustainable aspect: Roca Recicla's products are artisanal goods, crafted from materials used in the restaurant, and 5 percent of all proceeds are earmarked to fund a shared project educating about and contributing to sustainability.
BBVA's partnership with El Celler de Can Roca began in 2013, stemming out of common values: innovation, a global perspective, leadership, and sustainability. During their years of collaboration, both companies have pursued creating opportunities for students of hospitality, promoting and raising awareness about locally-sourced products and small-scale producers, and providing the advice that helps SMEs and other customers move closer to reaching their goals.