El Celler de Can Roca and BBVA launch 'Sustainable gastronomy' - an initiative to support small farmers and promote a healthy cuisine
The project was created with the aim of promoting the work of farmers, ranchers, fishermen and wineries across Spain through easy and delicious recipes. Every month, the Roca brothers will select the best ingredients in season and come up with a proposal of how to cook them. Subscribers will receive a box of products in their kitchen, along with a recipe, the stories of the farmers behind the selected products and healthy advice to make the most of each ingredient. This content will be available to anyone on the 'Sustainable gastronomy' platform.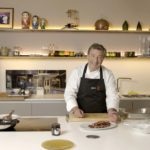 Food is the first form of medicine and if we are what we eat, now more than ever before, society should be conscious of consumption habits. At a time when new forms of consumption are in demand, this project is in a position to offer tools to make this a reality and contribute to this transition toward sustainable gastronomy.
"We aim to achieve this harmony by striking an economic, social and environmental balance, supporting local, carefully selected, top-rate products while also fostering healthy habits based on healthy food, explaining the properties of each in-season product and providing both culinary and health suggestions," explains Joan Roca, the owner of El Celler de Can Roca.
"Today, more than ever before, it's time to take care of ourselves. And 'Sustainable gastronomy' was born with this calling: taking care of farmers, taking care of our loved ones, taking care of our health and taking care of the health of our planet," explains Óscar Moya, the Global Head of Marketing at BBVA. This initiative joins others launched by the bank to support this kind of farmers and producers in the current situation. In this context, BBVA has introduced a loan in Spain to help farmers and ranchers turn their conventional farms into organic farms, as well as a free professional training program to help customers in Spain get started with online sales, or the 'Remote sales' platform in Mexico and Spain to help small businesses that are not online meet the demand for remote orders in the context created by COVID-19.
The Roca brothers' pantry in your home
El Celler de Can Roca and BBVA's journey is a story of shared values: responsibility, innovation, commitment, globality, leadership and a passion for greatness. Common ingredients that have made this passionate recipe possible.  The partnership began in 2014 and has traveled the world, aiming to revitalize small farmers in each region, and telling the stories of these signature products.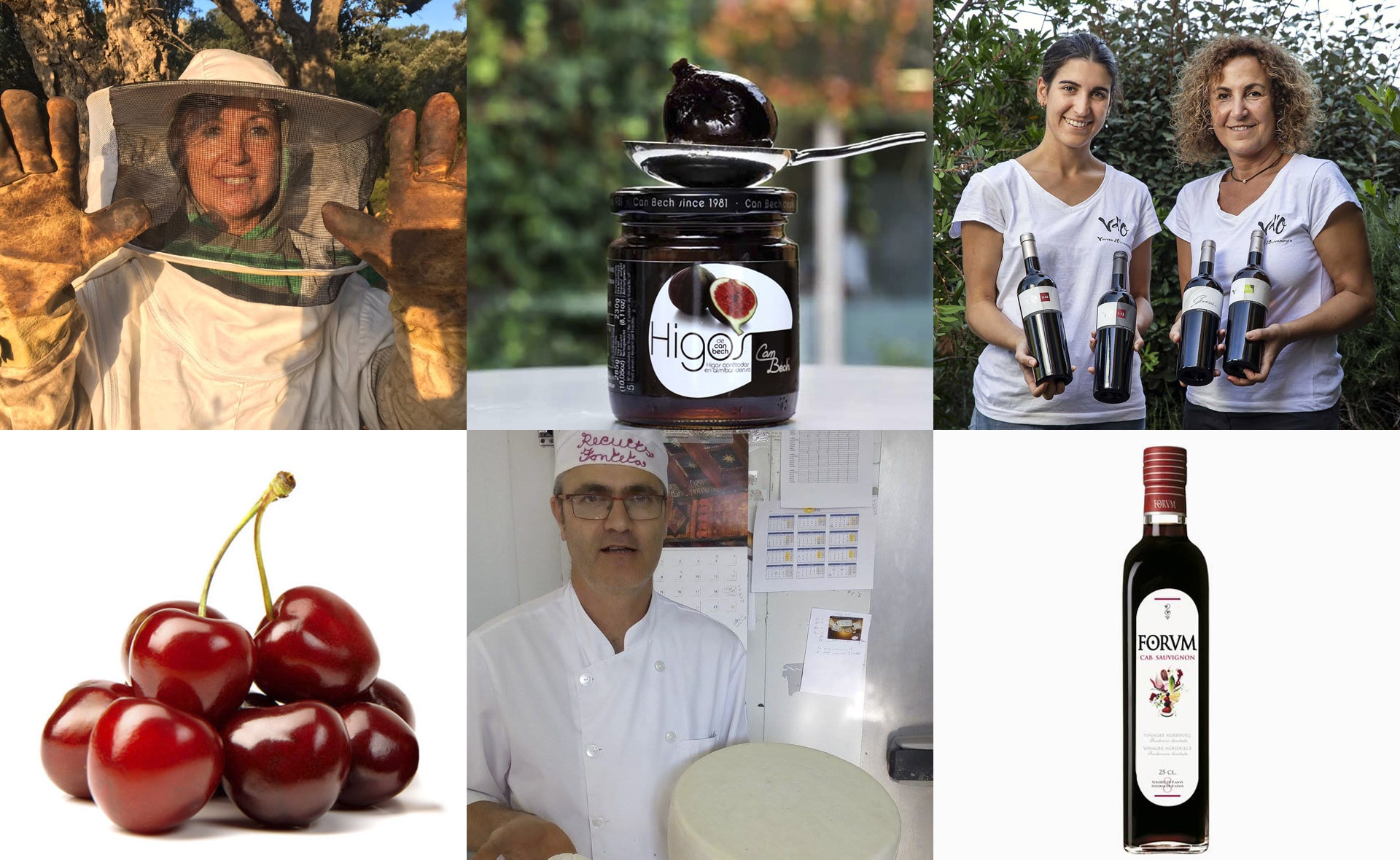 'Sustainable gastronomy' farmers, ranchers, fishermen and wineries
'Sustainable gastronomy. Supporting small farmers' is another step forward in the support for these farmers at a time when they need it most. "The current situation should lead to a change in attitude in all of us. We should be much more aware of the importance of health and of respect for the environment, and conscious of the fact that we need to preserve natural resources and recognize the efforts of the people working on the land and at sea. A social recovery should be green, inclusive and resilient," said Joan Roca.
Starting in July, anyone can subscribe to receive the Roca brothers' box of the month. It is a self-financed project, the monthly cost is €70 euros for each order and it will include a series of products that will allow you to cook a main course and dessert for two people. The box will also include a bottle of wine - carefully selected by Josep Roca, sommelier at El Celler de Can Roca - to accompany the recipe of the month.
The content generated for each proposal will be available to everyone on the 'Sustainable Gastronomy' platform, including videos of recipes, articles on participating farmers every month, and the way to contact them to order directly from each of them.
Duck with cherry sauce for the month of July
For the project's pilot shipment, Joan Roca has selected duck legs and breast from Ànec 5 Aglans. The company, located in the Catalan region of Berguedà, raises Ailesbury ducks, a pure breed known for its resistance to diseases. As a result, they do not need vaccines or treatments. The unique flavor of their meat is obtained by optimizing the animals' well-being, avoiding stress and feeding them animal feed, wheat, corn and acorns.
The suggested recipe for this duck features picota cherries from the Jerte Valley Cooperative, and a Cabernet Sauvignon vinegar from Cellers Avgvstvs Forvm. The dish is accompanied by a 2012 Gresa wine from Vinyes d'Olivardots, an Alt Empordà winery that uses sustainable viticulture to obtain the best possible grape, giving its wines personality and quality.
For dessert, Jordi Roca, the youngest brother and the pastry chef at El Celler de Can Roca, is proposing a 'recuit' goat cheese from Recuits de Fonteta, a sort of artisanal, fresh, creamy and delicate goat cottage cheese. Figs in syrup from Can Bech and honey from Mel Territori accompany it, enhancing this cheese-based dessert.
Toward sustainable gastronomy
The brothers from Girona, Spain, have spent years leading the way toward sustainability in the restaurant sector. Named Goodwill Ambassadors for the United Nations Development Program in 2016, they made a commitment to help ensure that culinary research benefits the poor.
There are many, highly diverse areas of innovation that have emerged since then - from 'Roca Recicla' (Roca Recycles), a line of exclusive products made from waste generated by the restaurant to collaborative initiatives with indigenous communities to develop and recover cocoa plantations.
In addition, BBVA sponsored the sustainable menu presented by the Roca brothers at the Climate Conference recently held in Madrid. A menu served to the heads of state and delegations participating in the summit served as an example of how cooking can be a factor in sustainability, innovation and social inclusion, and a vehicle to move toward sustainable gastronomy.