Openpay, which is part of the BBVA Group, has forged a new partnership with Alipay, the leading digital payment platform in China. The deal means Chinese tourists and visitors to Mexico can now pay for things using the Alipay platform, which is hugely popular in their home country.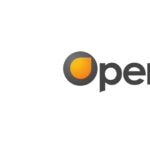 Openpay is a payment service provider (PSP) that facilitates e-commerce, including on mobile devices, for large businesses and SMEs.
It combines a cutting-edge, real time platform that allows users to make card, cash and loyalty-points payments and banks transfers in a single integration.
The Openpay platform also uses advanced tools to prevent fraud. The company operates in Mexico through Paynet, its own global network consisting of more than 17,500 associated points-of-sale, which also allows cash payments for online purchases.
The tie-up between Openpay and Alipay will allow Mexican businesses to tap into the growing Chinese demand for Mexican products. Since its start-up, Openpay has contributed to the growth of e-commerce in Mexico by allowing more online payments, serving customers in different sectors such as tourism, digital goods and the retail trade.
Also in Spain
BBVA has been Alipay's bank in Spain since June 2017 as a result of an agreement that allows Chinese tourists and visitors to pay with the same ease as they would in their own country.
BBVA has also developed the technological-banking platform that makes Alipay's payment service available in large stores such as El Corte Inglés in Spain and works with other big chains to continue to roll out the payments system using Alipay.
BBVA Group is the first Spanish bank to sign an agreement of this nature with Alipay.