After its latest editions -less than one year ago- in Andorra and Madrid, Digital Currency Summit is organizing the Blockchain Week Barcelona to expand the analysis of this technology to different sectors.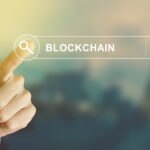 The original idea behind the Digital Currency Summit events is to create a forum for discussion to understand the significance of virtual currencies both now and in the future.
This is why after seeing how the recurring themes increasingly revolve around the underlying technology of the Bitcoin phenomenon -Blockchain-, the organization has decided to address it squarely. The Blockchain Week will be held on October 5 to 8 2015 in Barcelona.
The transgressive nature of the technology that makes possiblecryptocurrencies is now so obvious in so many sectors that at the Blockchain Week visitors will be able to attend up to four different presentations that will attempt to encapsulate the disruptive nature of this technology in four large sectors.
One of these presentations will be the Digital Currency Summit, whose main aim is to explain the importance of digital currencies in the current and future economy.
IoT, retail sales, financial products… these are just some of the examples of this technology's application that will be featured at the Blockchain Week in Barcelona.