One of the most important events on emerging technologies in the world takes place in Medellin, Colombia. For two days, it serves as a showcase for significant ideas in the field of entrepreneurship, technology, science and innovation. The first day dealt with issues such as the Internet of Things, 3-D printing, energy micro-networks and drones, among others. The debates raised by these talks throw up a series of new perspectives for reflection and work.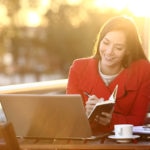 The first day of EmTech Colombia (Emerging Technologies) featured eleven talks and was attended by an audience of over 600. The event takes place on 12 and 13 May and is organized by the journal MIT Technology Review in Spanish.
On the first day of the conference, Colombia revealed itself as a pursues science and technology as sources of progress and competitiveness.
According to the specialists, this region has great potential for growth as it has high levels of connectivity, penetration of mobile technologies, and ageneration of young entrepreneurs who, although they have been educated abroad, are now returning to the country to reinvigorate the national economy and become involved in global dynamics.
One of the challenges most frequently mentioned throughout the talks was the production and storage of energy, as this is something all emerging technologies require in order to operate. According to the speakers, devising energy autonomy for devices requires developing mechanisms that capture energy from the environment, like solar and wind power.
This was a common theme that ran through all the talks, as the Internet of Things, micro-networks, micro-sensors, drones, 3D printing and the tools designed to improve urban mobility all require energy sources with batteries.
The event also featured the presentation of ten of the academics and entrepreneurs nominated for the 2015 Innovators Under 35 Awards in Colombia , supported by BBVA. The shortlisted initiatives include A liter of light, a project that lights homes using only water bottles and chlorine; Hablando con Julis (Talking with Julis), an idea to help develop communication skills in people with a variety of physical disabilities; and Millennium Phone Center, a specialized Call Center service that aims to serve various organizations with its communications systems.
On the second day of the meeting the aim is to continue expanding this space with the presentation of new trends and success stories, on subjects such as nanosatellites, the innovation ecosystem in Colombia, appropriation of Information Technologies (ICT) and competitiveness in Latin-American.