The mobile aspect is the current fashion trend in banking 2.0: the apps already available in the iOS and Android stores allow us to perform all kinds of procedures and transactions from our smartphones, but the push by technology companies for such services is outstripping the boundary of smartphones and tablets, bringing banking to the next step: wearable devices.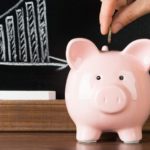 According to Juniper Research, 100 million wearable devices will be manufactured per year by 2017, including glasses, bracelets and smart watches, among others. And the banking sector has already turned its attention to this market.
First applications for wearable devices
While awaiting the arrival of the Apple smartwatch (which could be a turning point in the implementation of wearable banking), companies such as the Australian Westpac or the US firm Wells Fargo are already working with software for Google Glass, and PayPal launched an app for the Samsung Galaxy Gear 2 during the summer. Several months beforehand, eBay had launched another app for this model that made it possible to buy and sell items from anywhere. The case of the app being developed by Westpac New Zealand is much more interesting. It will allow Google Glass to access information on special offers as you move around establishments as well as check your bank balance on the fly by using peripheral vision.
If banks are already preparing for the wearable market, it is because they believe that the growth of banking in this niche could be much faster than that seen in mobile banking and, of course, online banking. An example is the case of Wells Fargo that was reported by The Wall Street Journal: the bank took 12 years to reach 10 million active users for its online banking service, while it has only taken six years to add the same number of mobile users.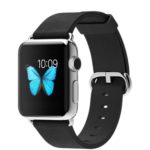 Apple's disruptive innovation
According to the Morgan Stanley executive and specialist in Apple, the company expects to sell between 30 and 60 million smartwatches in their first 12 months on the market, some estimates that could increase if the outlook for wearable banking continues to progress. Furthermore, in a kind of 'virtuous circle', this new device could drive the mass adoption of this new channel of banking services.
Apple already knows what it is to boost mobile payments: in the first 73 hours after launching its service in Apple Pay for iPhones, users added data on a million credit cards to the platform.
It is all part of the Internet of Things
If we analyze this phenomenon in perspective, we cannot forget that wearable devices are only a part of a much greater revolution – the Internet of Things –, which is capable of revolutionizing the use we give to our data in real time... and we cannot forget the fact that, so far, banking has been one of the main data repositories, but also one of the least likely players to do something innovative with that data, because of a combination of external elements (legal regulation) and internal (mentality of the sector). But this is a status quo that consumers will no longer put up with once they see the advantages of "quantified self" in many other more dynamic sectors.
Myths about wearable technology
In an Accenture study several misconceptions about wearable devices were identified, which are all widespread in several sectors, including banking. The most noteworthy include:
● Wearable devices are just another form factor for smartphones.
● Consumers will quickly embrace these devices without the need to educate them on the value they bring.
● First to market is a can't-miss winning formula.
● Power consumption will not be a big issue.
● Wearable devices are secure