In today's economy, many organizations try to leverage the potential of Big Datato get ahead of their competitors. However, there are a number of challenges that vary according to the data analytics applications that make Big Data and its profitability a myth attainable only by those who overcome those challenges.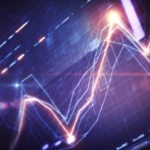 It can be argued that the force for democratization of Big Data has been Apache Hadoop, which has offered companies an open code framework for adapting data mining to their needs. However, it has also involved lengthy and tedious work loads and processing, that need to be distributed widely for the analysis to resemble real-time analysis.
These are the five greatest challenges derived from these situations:
- Measuring performance across the different operational nodes.
- Determining, among so many co-dependent components, whether performance is optimal or not, and why.
- Measuring the performance of the hardware and the multiple connections needed for the operation of these systems.
- Monitoring the Big Data and IT infrastructures in the same architecture.
- Integrating key data into the Hadoop infrastructure from own servers.
All these challenges have a solution on the market. Want to find out more about Big Data? Read everything you need to know in the issue on Big Data in Innovation Edge.