From financial education to smarter sales: take a look at the startups making waves in innovation
Promoting open banking with APIs, retaining digital customers with artificial intelligence and enhancing traceability in logistics with blockchain are the technological solutions devised by five startups that have run pilots with BBVA Open Innovation. Now they are identifying their next steps to tackle the challenges ahead.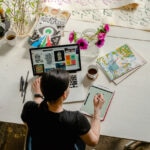 Collaboration and innovation have gone hand-in-hand for decades. Without moving an inch, you're reading these virtual lines thanks to that connection. Joint work between researchers from universities and companies, the concept of open architecture and free community access to the protocols that support the Internet were vital for the development of the network of networks, according to its creators.
The two terms continue to be intertwined today, driving the progress of companies. This is reflected in the results of BBVA Open Innovation - in 2021, the bank was involved in 196 collisions with startups, there were 12 editions of Fast Track to streamline cooperation and 20 proofs of concept and pilots. Five startups of note that reached this last phase relate their experience and share their vision about the forthcoming trends in their respective fields. As a heads up, artificial intelligence is a key component for all of them.
Alfi: financial inclusion for recovery
The objective of Chilean startup Alfi, in the words of its CEO Víctor Morales, is to combat the "high levels of financial exclusion and illiteracy" in developing countries. To achieve their goal, he came up with a gamified educational platform with machine learning, which has already been used by 35,000 people to receive training. The service integrates with financial institutions so that users have "full knowledge" before committing to any products.
A participant in InnovaHome Festival, the fintech organised a 'Financial Education Week' alongside the BBVA Foundation several months ago and has carried out a pilot with the bank to promote the inclusion of customers in this sphere. The pilot is still in development. "We have grown as a result of working together, it's a peer collaboration model", Morales praises. In his view, training and transformation will bolster its importance in the coming months. "Financial education has never been as relevant for the survival of people and businesses as it is today", he says, adding: "Technology and innovation, by promoting transparency and efficiency, are fundamental in helping Latin American markets to regain lost confidence following the pandemic".
Paybook: open finance in the offing
Transparency and efficiency are the pillars of US fintech Paybook. It offers Syncfy, a platform based on a set of APIs (application programming interfaces), on which startups from 14 countries can access financial information from different entities. BBVA Mexico has carried out a pilot to connect to it and take advantage of the tax information that it collates, in such a way that business customers can view their billing data and make better decisions. "As well as technically strengthening our tools, working with BBVA has helped us consolidate our processes as a company", explains Paybook CEO Gerardo Treviño.
"Open banking will be the catalyst for creating new services and business models"
This entrepreneur is convinced that open banking "will be the catalyst for creating new services and business models" that make life easier for users. However, he believes that the financial sector must still overcome some barriers such as regulation, the development of standards and the generation of trust on the path to open finance.
Sentimer: customisation and technology for customer retention
Spanish startup Sentimer uses artificial intelligence to help marketing and sales departments optimise the conversion of their digital products. "We work with customers across multiple industries and locations on a universal challenge - that of efficiently increasing digital sales", explains CEO José Gómez.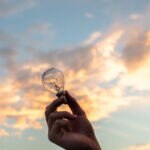 The company does this with a sales funnel optimisation service. They identify the points where users are experiencing issues, support them with virtual assistants and recommend process improvements. The pilot with BBVA to integrate this service, which is already in the deployment phase, is improving users' digital experience. For Gómez, who also took part in the InnovaHome Festival, "working with a special team on the pilot and applying a multidisciplinary approach" boosted the success of the partnership.
But innovation in marketing doesn't stop there. Next we'll see the "use of customisation strategies proactively driven by artificial intelligence". In this way, the system will be able to determine the user profile, their intent and their engagement in order to adapt buying processes in real time.
FairPlay Consulting (Glassbox): moving towards a true omnichannel scenario
Very much like the CEO of Sentimer, Víctor Lachica, a partner at FairPlay Consulting Mexico, believes that hyper-personalisation is becoming increasingly relevant. His company is also focused on supporting other businesses with "retaining and attracting customers" thanks to platforms like Glassbox, which stores user interaction data and analyses it using artificial intelligence to generate knowledge for those businesses. It's a service that BBVA Mexico is already using, following a pilot with FairPlay Consulting that taught them to find "the best of two worlds - technological innovation and corporate structure".
"The tendency is to understand your customers in the 'phygital' environment"
What challenge remains unsolved in improving the digital journey? In Lachica's opinion, merging it with the off-screen journey: "The tendency is to understand your customers in the 'phygital' environment - once businesses have analysed [user information] from both the digital and physical channels and have brought that data together, they will be able to provide the best experience".
Usyncro: agility to keep the wheels of logistics turning
When you've managed to persuade a customer to buy a product, the goal is to get it to them in the shortest possible time. For this reason, numerous startups are working to innovate in the supply chain, including Spanish company Usyncro (formerly eCustoms). Its CEO, Cristina Martín Lorenzo wanted to develop a solution to tackle "traditional paper-based logistics management and manual processes" and designed "the logistics marketplace". Essentially, the solution coordinates all those involved (exporters, importers, freight companies, etc.) and provides traceability and efficiency by combining technologies like blockchain and artificial intelligence.
As a result of the pilot, BBVA now promotes this marketplace to its customers, and Usyncro offers financial products to its customers. Martín Lorenzo describes this alliance as "a boost in the evolution" of his project and "a step in supporting the digitisation of SMEs". From his point of view, smart logistics will continue to be a priority: "We will keep bearing the burden of supply shortages throughout 2022, both in the technological field and where many raw materials are concerned. Agility in handling the paperwork and tracking the goods will be key to staying ahead of customer demand and remaining competitive".
As the results of the pilots that these five startups have carried out with BBVA show, collaboration and innovation are two interlinked concepts that have been, are and will be essential for technological advances to ultimately benefit customers. The future is being written by various hands and will come to be read by all of us.