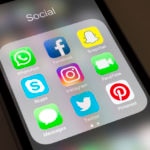 However, time should be invested, and social media should be part of that business plan, according to BBVA USA Head of Digital Sales Santiago Lopez Heredia.
Per a 2018 study by SBA resource partner, SCORE, 77% of U.S. small businesses use social media. Although that number is high, only 44% of businesses report that social media helps to generate brand awareness, and 41% of businesses depend on social media to drive revenue.
There could be ways to bridge that gap, and Lopez Heredia had some thoughts on exactly how to maximize the value of social media marketing. For example, first off, Lopez Heredia placed an emphasis on hitting the ground running.
"Starting a social media strategy from the beginning is very critical," he said. "With the dynamics in the U.S., it is extremely important to have a digital presence in the community. The more relevant you are on social media, the more relevant you will be in your market."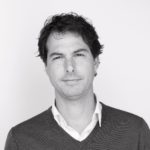 BBVA USA Head of Digital Sales Santiago Lopez Heredia
Lopez Heredia knows about hitting the ground running, having been in his field for more than 12 years, which included stints as a digital sales manager in multiple countries across Europe, a director of marketing for an online entertainment entity, and driving global digital sales strategy for the BBVA Group.
He also knows that startups and small businesses can be stretched thin.
"It's a challenge, for sure," he noted. "But social media is too valuable of a tool to ignore. There has to be effort around building a strategy. With growing digital transformation, you have to listen and get to know your customers through these channels. You need to be proactive."
Lopez Heredia gave a few tips around what kind of content and strategy businesses can employ:
People are looking for information. Build meaningful and helpful content around informing clients about products and how they can help them achieve their needs.
Quality is better than quantity. Two or three quality posts on social channels per week to start is ideal.
The richer the media, the better. Videos and live feeds present content that people love and can help them understand what kind of services a business is selling.
Twitter, Facebook and Instagram are three channels that are the most relevant to consumers. Again, this also depends on the product or service being provided. Businesses should figure out what channels make the most sense.
Keep channels open to customer feedback and dialogue. Monitor those channels in order to learn more about customer preferences.
"Success could vary in a business's social media strategy," Lopez Heredia concluded. "It's not all about likes and clicks. Driving sales by using engaging interactions on social media can measure success as well. You have to follow up on that at the end of the sales funnel. That is how you can measure your return on investment."
For information around BBVA USA small business products and services, click here.