A given technology is not democratized until it is fully organically incorporated within our way of life. Actions taken by major corporations can also be symptomatic of how mature a certain technology is. This article examines a range of IoT initiatives, seeking to identify the status quo of the Internet of Things and thus build an understanding of just how long we will have to wait until the IoT is "humanized".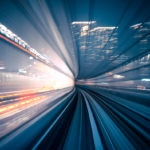 In early 2015, at the Barcelona Mobile World Congress, we heard a news report that surprised very few of us. Spain is not ready for the Internet of Things (IoT). The IoT industry is expected to generate turnover of over 140 billion dollars between now and 2030, but Spain is among the countries least prepared for its advent, together with Brazil, India, Italy and Russia.
The country with the best prepared infrastructure is the United States, where Netflix has launched a campaign that encourages users to make their own switch to activate everything they'll need to enjoy the company's video on demand service. Thus, at the simple push of a button, Netflix users can dim lights, open an application on their Smart TVs or order a food delivery.
According to David Wagner from InformationWeek, this is a clear signal that the Internet of Things is not quite mature enough to work for consumers. One typical vision of the Internet of Things is one in which anything that can be connected will be. However, the Netflix switch seems restricted to just a handful of things, suggesting a future that will be full of red buttons, each of which can be pressed as required.
According to Wagner, the Netflix campaign capitalizes on current trends to paint a picture of the status quo for the IoT. The campaign encourages users to build their own button rather than use the existing tools that the Internet of Things has to offer..
This suggests a failure to harness the opportunities provided by the IoT, which raises the question why they are not being capitalized on. This is a question still asked by U.S. companies, which enjoy and unmatched position from which to drive the sector and innovation in the same..
Lynden Tennison, CIO of Union Pacific, encountered the limitations of the Internet of Things while attempting to build a system to oversee the switches that keep the firm's trains from derailing on remote sections of track where signal coverage is poor. These switches are currently checked entirely by humans, and it seems that no monitors have yet been devised that are capable of replacing them.
But this is not the only IoT solution used by the rail operator. It has also installed underside of its trains to check the state of railroad tracks. This smart move has been praised as pioneering, on the grounds that video is still underused as a sensor in IoT ecosystems, although the company says the cameras have satisfactorily performed 90% of human tasks.
There are more examples. Michael Heim, CIO at Whirlpool, has argued that appliances "are more futuristic than you might think". We should clarify that by smart domestic appliances Heim means those that do more than send you an email when you're running out of milk.
Caring for senior citizens who live alone by monitoring how their domestic appliances are used or remote diagnosis of any electronic appliances that break down in your kitchen still seem a long way off. And that's no surprise, considering that integrating the Internet of Things ecosystem with the legacy technology in place at most companies can represent 90% of total budgets for IoT projects.