Innovation in 2020: Fintechs facing challenges, lessons and changes
Pressure to get on board with remote working, adapting to the changes in a market revolutionised by the pandemic, and dealing with customers who have new and urgent needs. Startups have faced unprecedented challenges in 2020, but their digital DNA has helped them make fast decisions to handle these tests.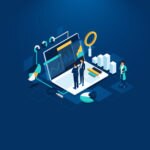 Shortly after the beginning of 2020, the pandemic disrupted the plans that many businesses had drawn up. As part of their day-to-day realities, startups had to contend with words like lockdown, uncertainty and recession. But implementing terms like agility, effort and resilience has helped them weather the storm and keep going.
Eight outstanding fintech startups in the BBVA Open Innovation ecosystem, including some participants in the InnovaHome Festival event and the Acceleration Programme, take stock of their unexpected, but somewhat illuminating, journey through 2020.
Aper: new remote geographies
Technology company Aper has carried out a pilot this year with BBVA Argentina to integrate its extensive product marketplace into the bank's Go platform. During the crisis, new sellers of mass consumption goods or products aimed at remote working have been added to this online shop in order to "address people's needs", as the CEO of Aper Conrado Marturet explains.
The greatest challenge for him has been to tackle the growth of his company from home - 60 new professionals from various locations have joined the company, many of whom have not managed to meet in person. "Creating a sense of belonging and camaraderie through digital communication channels is challenging", says Marturet. As a result, their greatest lesson has been "growing across several geographies through remote work and understanding which practices should be implemented to maintain the physical and mental health of all members".
Bdeo: opportunities at a distance
The technology of Bdeo, which carried out a pilot with BBVA Mexico, was already prepared for a lockdown scenario - it uses video calls, artificial intelligence and blockchain to remotely manage insurance claims, streamlining processes and preventing fraud. Thanks to this, although they have suffered large projects being put on hold or cancelled, they've also opened new doors. "A plan was put in place to offer some of Bdeo's technologies to insurers and assessors at no cost and without commitment to support them during the pandemic", explains Juan Luis Torres, Country Manager of Bdeo Mexico. Most of those businesses have continued to use their services.
The startup also took advantage of the slowdown to make progress with technological developments that it had outlined in its roadmap. "We've got ourselves totally up-to-date and ready to face the new normal", maintains Torres.
Billage: surviving as a team
The startup Billage offers a piece of software that integrates invoicing, project management and CRM (Customer Relationship Management) functionalities to small businesses, which have been hit hard by the coronavirus crisis. "We've put out a message to raise awareness of our service, because it could make management easier in these times", states Antoni Guitart, CEO of Billage.
The adoption of remote working and efforts "to not collapse, not go off the rails and to manage to turn the situation around" were the main challenges for this entrepreneur. "We reviewed the milestones for 2020 and took the personal situation of each team member very much into account", details Guitart. Despite the difficulties, the changes they implemented have had positive effects: "The ability to adapt, to manage the uncertainty and having to react in a matter of seconds every day, have made us even stronger as a team. We have learned to rationalise more and keep moving forward".
Fundeen: a reminder from the planet
"Sustainable profitability, profitable sustainability" is the motto of Fundeen, a collective financing platform for investing in renewable energy projects. The coronavirus crisis also disrupted these initiatives. "Some companies that had planned to build a photovoltaic facility to save energy and reduce their carbon footprint were forced to reassess their priorities", explains Nacho Bautista, CEO of Fundeen. "In the early days of the crisis, we decided to give up our main commission in order to help them".
Bautista points out that "responding transparently" has helped their community of investors to be "understanding at all times" of the difficulties and even grow this year to contribute to a more sustainable world. "The great lesson of 2020 has been more human than corporate. The pandemic has reminded us that we are fragile and that the great challenges of these times, such as climate change, need collective responses and societies that are involved", claims Bautista.
Lendmarket: refocusing needs
The fintech Lendmarket also provides an investment platform, although their aim is different - it allows access to a corporate debt market to acquire pre-reserved assets from institutional investors. CEO Alejandro Villalonga highlights the fact that being a digital service has become a competitive advantage, allowing them to continue their activities: "Our customers have continued to operate in the same way and we have even noticed an increase in the number of new sign ups. Generally speaking, investors have had more free time and have made the most of it by discovering new investment products like Lendmarket".
Those investors have proven to be "more cautious with their investing", so the company has focused its strategy on specific products that were not considered essential before the pandemic, such as very short-term assets. And what was their main lesson this year? "The word that best defines what we've learned has been resilience, strengthening our mentality to overcome the challenges that arose each day," says Villalonga.
Loonfy: slowing the pace to go further
The app Loonfy focuses on facilitating and automating advance payroll requests from employees, which helps increase job satisfaction. Enrique de Nova, CEO of this startup, explains how the crisis posed various challenges for their mission. On the one hand, the different economic climate forced them "to look at a realistic scenario that considered a cooling-off of activity". On the other hand, HR managers, key to their businesses' success, have endured "a very high workload and lots of pressure, meaning that they were less contactable".
Added to these factors has been uncertainty, which "masked the results". In order to cope with all these changes, Loonfy adapted its road map, established new priorities and, above all, has persevered. "We've slowed down, but we're in a more secure position," concludes De Nova.
Suscrip: saving even in a crisis
Automating the process of cost sharing, from electricity bills to subscriptions for platforms like Netflix, is the mission of the app Suscrip. Its founder Gabriel Ayala explains that for the moment they are focusing on increasing their user base and not on monetisation, since they are in the embryonic phase. However, he believes that their business model should not be affected by the pandemic, since "in times of crisis, people need additional savings".
Much like other startups, the main obstacle that Suscrip's small team faced has been enforced remote working. Its CEO expands: "In the early stages of a startup, creating the right culture is very important and maintaining a certain level of personal contact has been a challenge."
WayApp Pay: a boost for local commerce
The fintech WayApp Pay, which provides merchants with their own means of payment and the ability to issue cards with their brand without the need for a traditional POS, is also at an early stage of development. According to its CEO Óscar Anzola, coronavirus has affected the customer interactions needed to refine its value proposal, as well as access to potential partners, investors and suppliers. "The consequences are not insignificant and result in lost time or slowing down how fast the business is being built", he acknowledges.
Nonetheless, in the face of adversity, they have chosen to reinvent themselves and focus on supporting small businesses in order to empower them against major players and online stores. "At WayApp Pay we've spotted the opportunity to adjust our value offering to help physical stores that are SMEs to compete more efficiently", explains Anzola. In his view, local businesses will come back stronger in 2021, so they are optimistic.
Like WayApp Pay, other fintech startups are also looking optimistically at the near future. They have already, albeit cautiously, set some initial goals for improving their product, boosting their growth and adapting to what 2021 has in store for us. In any case, what they have learned in a 2020 full of vertiginous changes will serve to make them much stronger in the future.