Many studies already divide the roles that must be included in a good team specialized in Big Data projects, and an analysis of this trend in the world of data management took place during InnovaChallenge Data Week. What roles must your team include?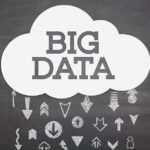 José Antonio Gallego, Head of BBVA Open Innovation has initiated a debate in Dare2Data by proposing five roles that every good data team should include:
Data Hygienist: separates noise from irrelevant data from valuable data
Data explorer: selects data to be used for a specific project
Business Solutions Architect: structures the data so that they may be analyzed
Data Scientist: compiles the data, analyzes them, and creates prediction models
Campaign expert: undertakes marketing actions with data.
But is it a real structure or are we still in the process of building this type of team? The question was addressed during the roundtable by Gallego together with BBVA's Carlos Kuchkovsky, Redbility's Daniel González , and Beeva's José Luis Noriega.
Kuchkovsky highlighted that over the last year training in these specific fields has become more common, because two years ago it was almost impossible to find experts.
However, Daniel González believes that there are other "more strategic" rolesable to convert this information into something far more accessible for decision-making processes. The absence of these roles is a flaw due to the lack of maturity of the sector.
With this in mind, Kuchkovsky pointed out that a data "visualizer" role would be missing from the proposed list, to make things easier for the end user of the data. For his part, José Luis Noriega highlighted that a business role is necessary, with a command of certain data skills and a certain sensibility to data and information.
For this reason, Kuchkovsky pointed out that in order to build a good data teamthe most important thing to do is differentiate between projects for which the data to be exploited are already generated and those in which it is necessary to gather and clean the data. Depending on the project, one needs to potentiate certain roles over others.
And what about less technical roles?
Daniel González highlighted that there are less technical roles that must be included in these teams in order to formulate complex queries whose answers lie in the data.
"People who have the capacity to connect these data to one's professional capacities, such as usability or online business strategy, always based on sensibility to and knowledge of the data. It is the second wave of Big Data professionals, which will spread like a virus," González explained.
These more transversal roles are necessary in order to translate data language into street language. However, Kuchkovsky insisted that the key professions will continue to be statisticians, mathematicians, analysts, and engineers in order to add value to these data.
Further to the above Noriega pointed out that the sector is still not mature enough to be able to take this data language to all publics. "Such a moment will come, it's a question of time," he assured.