While becoming gradually popular, bitcoin has led to a wide, vibrant but unstable ecosystem of applications, platforms and services that manage its transactions and storage. However, over the years some benchmark companies have consolidated their position and attracted the attention of investors in fiat money.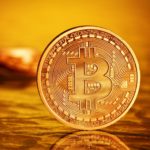 BitPay
BitPay is the world's largest provider of bitcoin payment services. Founded in 2011 by Anthony Gallippi and Stephen Pair (the company's current Chairman and CEO), BitPlay is based in Atlanta. In 2014 it opened new offices in New York, San Francisco, Amsterdam and Buenos Aires.
Its alliance with Automattic to implement bitcoin payments on WordPress.com was the first public support action of a technology company in relation to the new digital currency, and it represented the beginning of a slow but unstoppable trend. One year later its payment gateway for WooCommerce (the e-commerce plug-in for WordPress) opened the doors of hundreds of online shops to bitcoin. At the time, BitPay was already processing five million dollars in transactions on average each month, and one year later they announced that their transactions had reached one million dollars...per day.
By then, half of its business was in the USA, 30% was in the European Union and 20% in the rest of the world. Among its partners were Zynga and Virgin (the company of multimillionaire Richard Bransonthat also took part in the funding initiative led by Index Ventures that resulted in an investment of 30 million dollars in BitPlay). Index Ventures stated the following: "The rise of Bitcoin is in many ways reminiscent of the early days of the Internet. That's why we are leading a Series A investment round in BitPay, the pure-play winner in Bitcoin payment acceptance and processing for merchants."
In 2013, BitPay encouraged the creation of a foundation to gather donations in bitcoins: BitGive. Since its creation two years ago, the foundation has formed an alliance with Save The Children and raised almost 5,000 euros in a day for the victims of a typhoon in the Philippines.
Coinbase
In 2012 another major bitcoin payment platform was born in San Francisco: Coinbase. Its aim was to provide less technically savvy users with a tool to manage their bitcoins easily, while offering companies online payment services.
One year ago, Coinbase had received 31 million dollars in investment from venture capital firms such as Andreessen Horowitz and Union Square Ventures. In 2014 Coinbase became the payment processing platform for major websites such as Expedia, Overstock, Wikipedia, Dell and Time, among others. Additionally, it start collaborating with the online personal finance service Mint, which means its users can integrate their bitcoin transactions into their revenue and expense tracking.
So far this year, we may have seen its busiest press weeks. First, DFJ Growthled a new round of investment (75 million dollars) with partners such as Andreessen Horowitz, Union Square Ventures and Ribbit Capital. This has been the biggest investment in the company so far, and included financial institutions such as BBVA (via BBVA Ventures, its venture capital arm), the New York Stock Exchange and the USAA Bank. "By serving consumers, companies and developers alike, Coinbase addresses the most important aspects of this emerging ecosystem, and is one of the best positioned companies to understand new developments and applications for the technology", said Jay Reinemann, managing director of BBVA Ventures.
Days later, Coinbase announced the creation of Coinbase Exchange, the first regulated financial institution that aims to exchange American dollars and bitcoins, and will operate in half of the U.S. states, including New York and California. Operations will begin on March 30, 2015, and the goal is to achieve international expansion.
GoCoin
When the leading online payment platform, Paypal, announced an agreement with several bitcoin payment processors to accept transfers in this currency, its list of selected partners included only the leading companies (Bitpay and Coinbase)... And a third smaller one called GoCoin, which works with two other major cryptocurrencies: Litecoin and Dogecoin.
This platform is based on software programmed in Go language (hence the name), which was published in May 2013 in bitcoin's leading forum: BitcoinTalk. GoCoin currently has agreements with platforms such as Cozy Games (online gambling) and Shopify (CMS for e-commerce).