The New York startup –involving participation by some 30 banks– is testing blockchain technology in its interbank transactions.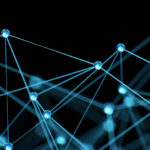 The US startup R3 CEV has made a preliminary test of interbank transfers using blockchain technologyblockchain, according to Business Insider. R3 thus becomes the first collaborative "laboratory" for developing these trials, and constitutes a milestone for the development of blockchain .The test focused mainly on interbank transactions. The participating banks simulated the exchange of shares in order to explore the blockchain potential  for instant global transfers without the need for an intermediary.
R3 used the Ethereum and Microsoft Azure technology, a cloud computing platform. Eleven banks took part in the project, among them Barclays, Commonwealth Bank of Australia, TD Bank and Wells Fargo. BI Intelligence predicted that in 2016 blockchain technology  would be applied to interbank transfers, and the first R3 test marks an important step in that direction.
As reported in this article from the Financial Times published in the newspaper Expansión: "Blockchain has been hailed by admirers as holding the revolutionary promise that the internet did two decades ago. Business figures from Microsoft's Bill Gates to Richard Branson have extolled its potential". And it underlines that after the mistrust caused by the early scandals "almost every big financial services institution has now overcome that initial suspicion. And the technology has swung from being a weapon wielded against banks to being heralded as their ultimate back-office makeover, a bitter blow to the libertarians who conceived the idea of the blockchain to circumvent the global banking system. Suits are replacing hoodies and ripped jeans at blockchain conferences", says Mark Buitenhek, head of transaction services at Dutch bank ING.
According to the British newspaper, the technology is already handling a considerable volume of business. On a normal day over 120,000 transactions are made through the bitcoin blockchain with a total value of 75 million dollars, according to blockchain.info. The register now has 38,000 blocks and almost 45 gigabytes of information.
Banks are focusing on online channels
The banking sector is clearly commitment to blockchain technology. It is worth noting that the shift from banking branches to online channels and mobile devices has been one of the dominant issues for large banks in the last quarter of 2105, according to Business Insider. Today banks are continuing to cut back on staff numbers in their branches: JP Morgan, for example reduced its workforce by 12,000 employees in 2015 (a reduction of 43,000 jobs since 2012), and it is estimated that Citibank plans to close as many as 50 branches in the first quarter of 2016, opting to focus on its six most active markets.
There is no doubt that digital banking is still growing at a good rate: JP Morgan itself heads the market with almost 23 million online banking users, up 20% over the previous year. Wells Fargo now has 16.2 million users, after having followed a practically horizontal trend between the second and third quarters of 2015. And finally, Bank of America today has 18.7 million online banking users, up 13% over the previous year. In fact, 15% of bank deposits were made via cellphone, representing a growth of three points over the previous year.
Digital banking is becoming one of the big banks' most important tools for attracting and creating loyalty among their customers.
The mobile banking market is close to saturation. Although the number of digital banking users of the three main banks in the US continues to grow, it is doing so at a slower rate than before. As a result, banks are starting to use digital tools to create lasting relationships with their customers. For example, Wells Fargo is investing in products and services that increase convenience for consumers while improving their customer service, building long-term relationships with the users "for a lifetime". Citibank also wants to build deeper relationships with its customers.
If they want to move forward in that direction, banks will almost certainly have to build more and ever more complex digital services; in other words, once the vast majority of banks offer "mobile banking", it will become essential to offer exclusive services that set them apart from the competition and also help build loyalty among their customers. One example is Bank of America, which began offering the chance to book appointments through its app. This type of services which contribute an important added value will gradually evolve in the future, in fields such as consulting or loans.