It's official: WhatsApp will allow users to delete their already sent messages. This is a feature that users were begging for. However, the app only gives users seven minutes to delete a message. After that, there will be no way to delete messages for everyone from a chat. Therefore, these 420 seconds acquire a very special dimension in the use of the most popular instant messaging app.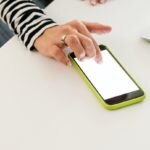 It has happened to everyone. Sending a message and regretting it immediately. Out of impulse, by mistake, for different reasons…. Whatever triggered, this mistake can already be mended when using WhatsApp. Taking messages back is possible, but only up to seven minutes. That is all the time a user has to correct an error.
A highly anticipated functionality that will be enabled for both individual and group chats. The only thing is that the process is not 100% invisible for the people you're chatting to. The other people will read: "This message has been deleted" which leaves a trace indicating that something didn't go quite as planned.
How does it work?
The process to delete a message is quite simple:
1. Tap & hold for a few seconds on the message you want to delete.
2. Choose 'Delete'. Two options will pop up: 'Delete for everyone' and 'Delete for me' (something that was already possible).
3. Select 'Delete for everyone.'
However, this function is only enabled in the latest version of the popular 'app'.
And what about notifications?
Here's the more controversial bit. The text will remain visible in the notifications, even after it's deleted from the conversation. Therefore, the message's receiver will be able to read it from the notification center. We will still have to wait and see whether WhatsApp wants to do something about this.