Seven predictions about the future of blockchain, ICO's and cryptocurrencies
The year 2018 looks to be a crucial one for the entire blockchain ecosystem and distributed ledger technologies (DLT). Beyond the speculative rage that cryptocurrencies have ignited, this year is expected to bring a certain maturity to the market. Here are seven predictions from three BBVA experts regarding the challenges of the new decentralized economy, featured in the specialized news website Criptonoticias.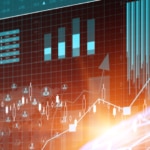 Alicia Pertusa, Head of Transformation at BBVA Investment Bank
1. The time of productive solutions
According to Alicia Pertusa, 2018 will be the turning point for moving from pilot projects and concept tests to developing productive solutions and applications for blockchain technology and DLT, both in the financial sector and elsewhere.
The new versions of platforms such as Hyperledger, Corda and Ethereum, in addition to others developed by fintechs or banks, have corrected the errors detected during these years of experimentation and can now begin developing productive solutions.
At the same time, all the stakeholders, banks, fintechs and regulators have been able to acquire experience and work on the technology-related issues, such as governance, operations, guarantees, standards of operation and others, which will make it possible to work with this technology in the coming years.
Some examples of this are ASX (Australia Stock Exchange, which will migrate its transaction platform from post-trade to blockchain), We.trade (a trade finance solution that will begin production in mid-2018), and the application from Calypso Technologies for trade matching confirmation based on DLT technology, which is expected to be marketed in 2018.
3. Institutional investors
Alicia Pertusa believes that in the disruptive world of cryptocurrencies in 2018, we'll see how institutional investors start to jump in and invest in these types of assets. Until now, Wall Street and investment banks have lagged behind retail investors.
Currently, retail investment in cryptocurrencies such as bitcoin, ether and litecoin is dominating the scene (approximately 90% retail versus 10% by institutional investors). However, next year, the weight of institutional investment may increase, thanks to new investment vehicles linked to bitcoin. For example, futures in bitcoin are being offered on the Chicago Board Options Exchange (CBOE) and the Chicago Mercantile Exchange (CME), the principal futures markets in the United States.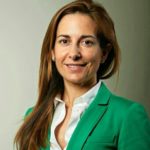 Alicia Pertusa, Head of Transformation at BBVA Investment Bank.
Javier Sebastián, Head of Digital Regulation of BBVA Research
3. Regulation for ICO's
In the world of Initial Coin Offerings (ICOs), during 2018 the combination of regulatory initiatives by the authorities and the push from industry in terms of standardization and defining the "best practices," will solve the current legal void. This will turn ICO's into an alternative mechanism of regulated financing for emerging companies, according to Javier Sebastián.
4. Central banks
BBVA's expert on digital regulation also predicts that in 2018, we'll see more news  about cryptocurrencies being issued by central banks. This has already occurred in Venezuela, and will probably also take place some economically and politically significant country, such as Russia. As a result, other countries will intensify their efforts to analyze these currencies.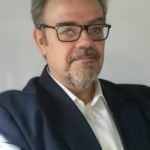 Javier Sebastián, Head of Digital Regulation of BBVA Research
Carlos Kuchkovsky, CTO for New Digital Business at BBVA
5. Scalability and new applications
According to Carlos Kuchkovsky, this year we're going to see several platforms seek to position themselves in the ecosystem by solving the scalability problems of the current decentralized networks. These new platforms will compete with existing networks, such as Ethereum and Bitcoin, to attract the growing community of developers and investors,
When the new decentralized protocols start to function in mass-production mode, they will become the cement that companies, start-ups and communities use to generate new decentralized applications, using one or several of these new protocols.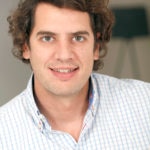 Carlos Kuchkovsky, CTO New Digital Business of BBVA
6. An explosion of  ICO's
Kuchkovsky also believes this year, we will see the results of the explosion of investment in ICO's during 2017. Most projects will fail during the execution of their 'white papers.' However, the few that are able to implement new decentralized protocols or Dapps (decentralized applications) have a good chance of capturing incoming users, potentially generating powerful effects on the network.
7. New tokens
According to Kuchkovsky, during 2017 we saw the creation of a new type of  token, some of which are for use and access, and others for financial rights. This has contributed to unifying the growth of "crypto," in a financial and functional sense. In 2018, the pace of this financial and functional combination is going to accelerate. However, the pace will be determined by technology, which could create new types of tokens that can be joined and interact among each other.