Female entrepreneurs lead one third of SMEs in the United States.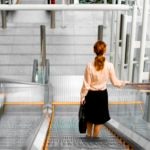 Women-owned businesses increased from 4.6 percent of all firms in 1972 to around 29% percent of all firms in 2007, according to a study on the barriers to women's entrepreneurship in the 21st century, commissioned by the U.S. Senate. Female entrepreneurs own one third of U.S. SMEs, which translates into 10.6 million companies that generate 1.3 billion dollars in profit and jobs for eight million people.
The online finance consulting firm for SMEs Fundera mentions this data in its four-monthly study on online SME financing, which focuses on women entrepreneurs. But this is only the beginning.
Even though this population group has grown more than any other demographic group in U.S. business (20% from 2002 to 2007 according to the Senate's study), Fundera's report contains findings that point to what still needs to be done.
Women are granted less funding than men albeit they ask for less money and they are more certain of their company's growth. They also have to pay higher interest. The study alerts to the possible financial asphyxia of women's enterprises; on average they report 30% less profit that companies headed by men.
For the full report click here.