Exercising and staying in shape are now easier than ever, thanks to technology. Smartphones, tablets and wearables have burst onto the exercise scene, offering numerous fitness benefits. And millennials and athletes in general have taken note.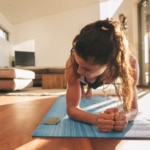 For a long time, seeking advice on exercise and keeping a record of what you do on a daily basis seemed to be reserved exclusively for elite athletes. Now, it's available to anyone who wants to get in shape. All this is due to cell phones, the functions they contain and a growing catalogue of specialized apps. This technology is making it easier to exercise, to track our progress and hopefully, to improve over time.
Any good athlete appreciates having an app to save all the information related to their performance, and even having their own personal trainer to monitor daily routines, the time needed to exercise, calories burned, etc. Many apps are even focused on the mental exercise required to work on the most important muscle in the body – the brain.
Many different options available on the main online stores (Google Play and Apple Store), so athletes can choose the app that best meets their needs. In fact, millennial athletes often use as many as five different apps until they find the one that best fits their goals: training, exercise, detailed monitoring, etc.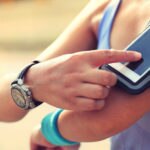 The mobile, inseparable companion for sports
The app downloaded the most by anyone who does exercise is Nike+ Training Club. It has everything a runner, or anyone interested in exercise, could require. It has a wide range of programs and users can select the level, intensity, time and equipment needed for the different routines. Each exercise is explained in a video and the app monitors the user's condition at the end of each session. The data can also be synchronized with Apple or Android devices.
No more excuses about not having enough time
Clearly, one of the biggest obstacles to exercising is the time it requires. Well, there are apps to help overcome this barrier. For example, 7 minute workout for Android is one of the best fitness apps for people with limited free time. Basically, it offers users seven minutes of highly intense training. These 420 seconds include 13 exercises lasting 30 seconds each, with 10 seconds of rest in between.
Seven minutes a day for seven months
That's what Seven is. An Android and iOS app that introduces gamification into people's everyday lives. In other words, users are in a sort of videogame in which they have three lives. If they don't exercise one day, they lose a life. If they lose all three lives in less than a month, they have to start the training plan over again. And since it's based on a videogame, the trainers on the instructional videos are characters, not people.
Challenges for self-improvement
Another app that combines time and the challenge of doing exercise is Thirty Day Fitness Challenge, also for Android. It's one of the year's best apps and is highly addictive, posing daily or weekly challenges. Users get a challenge every day to keep up the habit of doing exercise, and a specific part of the body to work on each month. Each exercise is explained in a video.
A personal trainer for everyone
Apps like Personal trainer: Gym workout help users who lack knowledge about each muscle in the body and how to exercise them properly. It helps everyone – from beginners to the most advanced athletes. It offers workout routines and exercises to define, tone and bulk up. There are exercises with machines, like those at the gym, but also exercises with dumbbells that can be done anywhere.
"No equipment, no excuses"
That's what Sworkit lite is for. An app that appeals only to users' will power and doesn't require any equipment to do the exercises. There are four different types of exercise routines: strength, cardio, stretching and yoga. Users just have to pick one of the four, decide how much time they have and start exercising. It also has a very welcome feature: an option for beginners and those who aren't in great shape.
And of course, for running
We've already mentioned Nike's exercise app; now it's Adidas' turn. Runtastic Results, for iOS and Android is very well-known among runners. Its main advantage is that it offers a 12-week training program to get users in shape with personalized routines, instructional videos and personalized data. However, they must pay to use the app if they want to extend the program. The cost is €9.99 for one month, €39.99 for six months and €59.99 for 12 months. Paid users also receive a nutrition plan.
From your living room
Thanks to the app called Home Workouts. It's an app that lets users do exercise from any part of the home. It considers the warm-up especially important to avoid injuries and offers a wide range of exercises – from circuits to exercises for specific muscles or muscle groups. The downside is that there isn't a way to track your workouts.
And for your mind
The mind is an increasingly important part of sports training. Professionals already integrate mental training, but it isn't given the same weight by amateurs. It's not about the psychological aspects of exercise, but about exercising your brain: increasing and improving decision-making, quick thinking and information processing.
HeadTrainer is one of the apps that addresses these issues. It features memory and decision-making games for lots of different sports, like soccer, basketball, football, tennis, and more. Developed by scientists, it has even been tested by José Bautista (MLB), Caroline Wozniacki (tennis), Alex Morgan (soccer) and others.