Success story: Hoope, the triumph of an idea without investors
When seeking private investment, momentum is a key aspect of entrepreneurship. A testament to this is this startup with founders from Mexico, Peru and Kazakhstan, which has focused its efforts on applying research and development to the field of healthcare.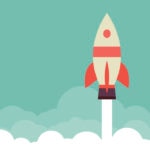 Everyone knows that medicine and technological development run along parallel lines. However, the boom in technology we are seeing at the moment suggests that something will come along –and soon– to change the field of healthcare as we know it today. Hoope embodies the union of these two fields which for some time have been moving closer together in a bid to take progress into an almost futuristic dimension.
It all started at the Singularity University, at the NASA Research Center in Silicon Valley. It was while they were pursuing a postgraduate program focusing on the use of exponential technologies to resolve the problems and challenges besetting mankind today that, Ernesto Rodríguez Leal, Irina Rymshina and Damel Mektepbayeva met and founded Hoope.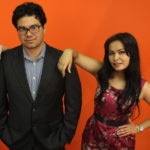 Irina Rymshina, Ernesto Rodríguez Leal and Damel Mektepbayeva met and founded Hoope.
Their startup focuses on the four most common sexually transmitted diseases (STDs), a problem that affects 500 million people each year, according to the WHO. For this reason, the three founders set out to find a method for detecting STDs that combines the latest technological advances with an innovative business model.
The result is Hoope: a technology startup that combines lab-on-a-chip technology by means of low-cost microfluidic paper which enables the detection of chlamydia, syphilis, gonorrhea and trichomaniasis without any energy source, in a ring that transmits the results in under one minute to an app on your cell phone.
This medical device not only effectively diagnoses the disease but also does so via an app in a personalized way, based on the measurements it records. In addition to the speed of the process, it is also worth noting the improvement in privacy for this type of health issues.
Mektepbayeva (Kazakh, biotechnician), Rodríguez Leal (Mexican, doctor and hardware engineer) and Rymshina (Russian, living in Peru and an expert in finance and administration), from a diverse team both in terms of culture and specialization. And it has been one of the keys to the success in making their idea a reality.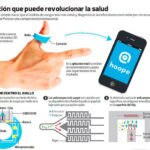 Hoope is a ring that diagnoses STDs.
Funding
In addition to the impetus represented by developing a project in the university founded by Peter Diamandis, creator of the XPrize, and Professor Ray Kurzweil of the Massachusetts Institute of Technology (MIT) and current Director of Engineering at Google, Hoope has benefited from its participation in startup competitions and incubation programs. So far they have depended on equity free funds to finance their project although they are currently in conversations with Indiegogo to launch a crowdfunding campaign.
"In my opinion, funding with prizes, equity free funds and crowdfunding helps encourage entrepreneurship and innovation. When you're starting out it is very difficult to find investors, because the risk of failure is very high. The funding granted by incubators and the government enables you to test the initial hypothesis, build MVP, and develop a more solid business model", says Rymshina in an interview.
The co-founder of Hoope stresses that "all this helps attract investment and increases the value of the startup. What's more, in places with a low presence of investment funds it is almost the only option for funding your idea".
In total, Hoope has benefited from help on up to six occasions, winning prizes such as the Google-D.Camp in the World Startup Competition in Korea organized by Startup Nations, startup competitions in Chile, Mexico and Peru, and grants from the government of the Republic of Kazakhstan.
The future for Hoope, which boasts a reliability in the detection of STDs of 97% (considered the "gold standard" in the industry), looks extremely hopeful. The startup is now in contact with the 500 users in up to ten different countries to translate their or into improvements, and is currently exploring the field of electronic engineering and biosensors, with plans to complete its project and have it ready to launch in the coming year.