Traditional banking in the crypto world: a pathway to enhanced trust
BBVA has explored the potential of blockchain technology as a major catalyst to create value in finance 2.0 for the past six years and is confident of its ability to build a more advanced society in economic and social terms. Alfonso Gómez, CEO of BBVA Switzerland,  spoke recently at the Fifth Blockchain and Digital Asset Forum hosted by online publication El Confidencial and sponsored by Grant Thornton, Allfunds, Criptan and Metrovacesa. Alfonso explained the key points of digital assets, discussed the role and responsibilities of traditional banks in this new space, and pointed out the opportunities that are now emerging.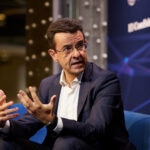 Barely a year and a half ago, BBVA, through its subsidiary in Switzerland, launched an innovative range of products for private and institutional private banking customers through the New Gen service, which combines investment in traditional assets with trading and custody of crypto assets.
Originally, cryptocurrency transactions were always seen as a 100% citizen-owned operation, both in terms of exchange and custody. As the ecosystem has grown, with an increasing number of protocols and use cases, it has become a more complex space, which requires the involvement of other actors to safeguard security and trust. Likewise, users operating with blockchain technology demand higher levels of sophistication in infrastructure and mechanisms to ensure solutions that minimize operational and counterparty risks.
The financial sector, and banks in particular, are certainly not immune to this far-reaching transformation. "We are facing a time of unprecedented technological convergence that involves major changes in the strategies of different sectors. Together with the technology sector itself, one of the areas that will be most closely involved is the financial industry. We must increase our sensitivity to change and provide a transforming vector  that creates real value for society. We must become faster, more efficient, more predictable and, therefore, more reliable," said Alfonso Gómez, CEO of BBVA Switzerland. 
Custody has always been the historical core business of banks. This is where we can bring greater comfort to regulators, not only because of our own experience in this area, but also because of our ability to integrate both worlds within the same framework, with all the benefits this entails for our customers.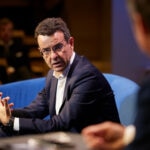 BBVA places financial education at the forefront of the transformation process to ensure the transition to digital finance 2.0 is applied with all appropriate safeguards. One of the great challenges is to advance as fast as the industry does and transfer this knowledge to a range of different departments across the bank, from technological and operational development to the legal and risk teams, in order to work in the same direction and with a clear vision at the service of customers.
New business models are continuously emerging and operating 24/7 with automatic liquidity for their assets, which are often distributed globally. This new space should be able to positively impact society and improve the coverage of our needs, thereby increasing the productivity and security of the system.
Alfonso Gómez, CEO of BBVA Switzerland, stresses that "as a bank, our role as depositary and custodian of digital assets is the cornerstone of trust in this system. Our mission should mean playing an absolutely critical role in providing our customers with an assured source of liquidity that ensures fully fledged convergence between a traditional and digital world, now and in the future." He also points out that "we believe in blockchain technology as a source of liquidity and efficiency in the system. When digital assets are divisible, it generates a democratization not only in terms of access to technology, but also as a form of access to a fairer society."