What Fintech is and how startups want to innovate in financial services
At a time when everyone is wondering whether there is still innovation to develop new products and services, Fintech appears on the horizon as the great trend to follow. A movement where a lot of small companies want to change the way we understand financial services by using technology.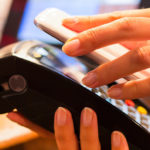 Right now the big question in the entrepreneurial ecosystem has to do with market niches and whether there is still room for innovation and development of new products and services. Well, all entrepreneurs can be rest assured because there is. For instance, one of the latest trends in search of those markets has led to the birth of Fintech. This would broadly explain the development of financial services based on technological innovation.
As there are no academic or formal rigors to defining much of business development, especially that most linked with startups, to get a more accurate definition of what Fintech is and what its impact will be within the entrepreneurial community, we are going straight to the root.
Fintech is the sum of financial and technology. With this etymological basis that has limited rigor there are financial practices that are extremely dependent on technology. However, as it is a term that is appearing bit by bit, some see it one way and others, of course, another. For example, some call Fintech "technology companies offering financial services outside of traditional large companies".
However, its scope should be defined as "companies providing financial services through technology". What services? This is where the entrepreneurial's creativity comes into play and his or her vision of what the market needs. Online banking, payments and transactions, market trading, raw materials management, collective financing, development of financial security systems, online assessment, digital wallets and so on. The possible combinations to develop and create a startup referred to as Fintech are many as we have seen, or as those that whoever embarks on the adventure imagines. Everything in the area of websites, mobile apps, or with more traditional management but within technological environments.
Trend for 2015
Once the term is placed in its context, one wonders why it will be a trend in 2015, and probably for years to come. Well, the answer seems obvious if we look at the current structure of the financial system: Large companies that are sometimes not as nimble as citizens demand, and especially, related with the innovation of areas, such as mobile management, where they move even more slowly if possible.
Therefore, one of the first routes to success for those who decide to undertake basing their business on Fintech is the development of services which compete against traditional financial institutions, but can sell it later in turn. In addition, the window is also available for companies that are customers of financial companies and can see business opportunities for their own management. And not just the "big ones", the smallest banks can see opportunities in the services created by these startups, and want to add to their portfolio of services.
Last but not least, all business created for citizens and new lifestyles can lead to small scale financial self management, and therefore there is no fear in taking refuge in these Fintech companies to carry out the personal management.
A recent example
Although Fintech is a very new concept, there are already companies that have looked at this type for their natural habitat. This is the case of Kantox, a Spanish startup focused on foreign exchange in companies, which recently received a major boost in the form of a round of funding. 6.4 million euros provided by various funds.
It therefore seems clear that we are concerned about money, and its management, as has happened throughout life, is something that draws attention to generate new business. We will have to monitor this trend during 2015.