All ventures are born from a clever idea, but not all new ideas end up becoming new companies. In addition to creativity, in order to materialize a business idea, it is essential to obtain financing, visibility and investors. Startup incubators are entities that offer entrepreneurs guidance, training and resources to materialize their project.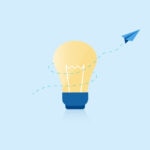 Entrepreneurship is a challenging career, especially if you don't have experience or a certain level of financial education. Before launching a new business to the market, entrepreneurs must go through several processes, from analyzing the market to developing a business plan or obtaining investors, partners and financing. This first phase of entrepreneurship is vital to be able to transform business ideas into solid projects and rely on the ecosystem. In this context, startup incubators can be of significant help to entrepreneurs.
What are startup incubators?
Startup incubators are organizations that offer help to entrepreneurs to develop their business ideas. These companies are characterized by providing support and advice to initiatives that have the potential to go to market. To do so, they offer a set of services and resources that will help entrepreneurs to better define and develop their project. These resources can be classified into three broad categories:
Orientation. They help entrepreneurs to define the model and objectives of their project, measure results and viability, obtain financing, partners and investors, prepare the business plan and carry out the market analysis or marketing strategy, among others.
Training. They offer courses, specialized tutoring and training in the business area so that entrepreneurs can identify and develop business opportunities. Legal and accounting advice is also available.
Infrastructure. They provide material resources and workspaces where entrepreneurs can develop their business activities.
Startup incubators aim to establish new companies and promote innovation and entrepreneurship, reducing the costs and risks that entrepreneurs must assume in the initial stages of their business project. These organizations may be private, university or governmental institutions. According to their specialization, they can be classified as follows:
General startup incubators. They accept proposals from any business sector, without making distinctions between the type of activity towards which the idea to be developed is focused.
Specialized startup incubators. They focus on specific sectors and only accept proposals that are related to their field of action, such as social, sports or technology.
Incubators act in the earliest stages of the startup with the objective of getting business ideas to market.
To benefit from startup incubator grants, entrepreneurs must present their business ideas in the calls for proposals that these companies regularly launch to attract new projects.
How a startup incubator works
Startup incubators act in the first phase of a startup's life, that is, in the 'pre-seed' stage, which is when the project to be carried out is defined and shaped. Its action process is divided into four phases:
Selection. Incubators open calls for entrepreneurs to present their business ideas. They then study and analyze these proposals and select which ideas they want to start working on.
Pre-incubation. All the basic procedures to start a new project are developed, such as the market analysis or the business plan, which will establish the type of project, its action plan and the target audience, among others. The startup incubator is in charge of guiding and advising entrepreneurs to comply with these procedures.
Incubation. This is the stage in which the project is launched and the business plan defined in the previous phase is put into practice. The different business areas are established, such as marketing and human resources and the work is divided by areas. Experts and advisors from startup incubators monitor the evolution of the project and provide support to the entrepreneur.
Post-incubation. This is the final phase. At this point, startup incubators analyze how the project has evolved and study the possibilities for growth in the medium and long term, although they can also propose changes in the business strategy if the results have not been as expected.
Startup incubators share some characteristics with startup accelerators, but unlike startup accelerators, they act in the earliest stages of the startup with the objective of getting business ideas to market. Its objective is not as focused on obtaining profit as accelerators, which pursue profitability in the medium and long term, but focuses on shaping the companies so that their market launch is successful, as UnLimited Spain notes.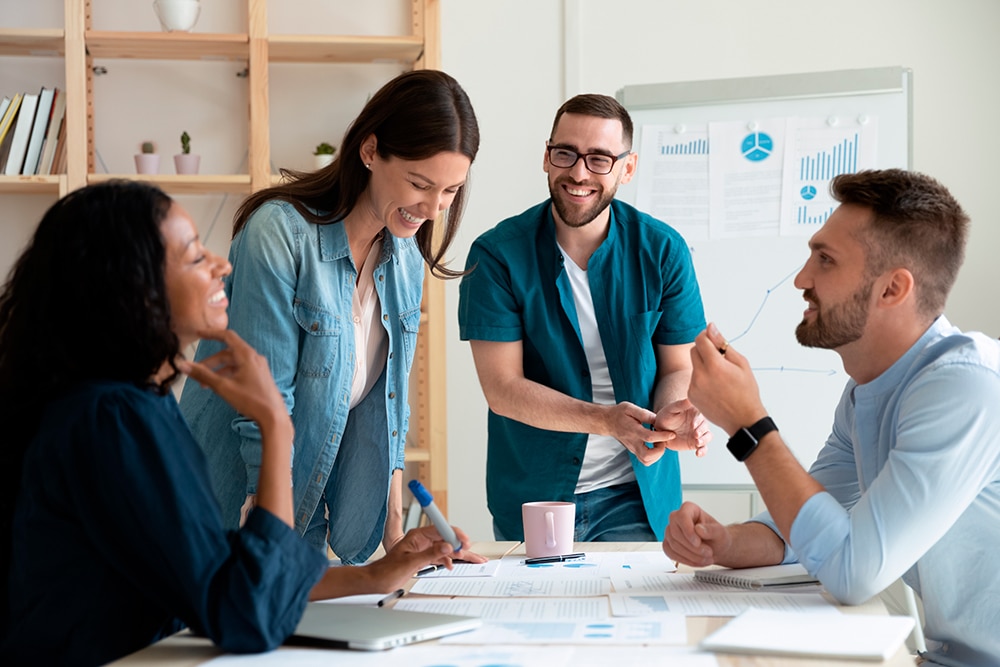 Examples of startup incubators
Startup incubators have gained popularity in recent years and it is now possible to find several alternatives that seek to help entrepreneurs get their business ideas off the ground. According to a report prepared by Asociación Española de Startups and Social Innovation Monitor (SIM), in Spain alone there are an estimated 215 incubators and accelerators, which employ more than 1,300 people and receive an average of 121.1 applications per year.
Some of the most noteworthy include:
Launching a new startup to the market is not easy, but with startup incubators the most innovative entrepreneurs can find resources and help that will help them bring their projects to fruition. BBVA Spark, BBVA's ally for high-growth companies, collaborates with some support networks for entrepreneurship, such as the innovation hubs Startup Valencia and Barcelona Health Hub. Innovation and collaboration are two factors that can help entrepreneurs boost their business and position themselves in the market.