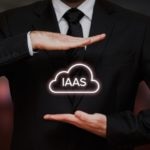 The much-talked-about information age has given way to the age of experiences, which has transformed the way we work and how we spend our free time. Now, many of our everyday activities depend on services that we receive under the Software as a Service (SaaS) model.
From using office software and watching tv shows on-demand to storing dozens of gigs in virtual discs, maintaining remote corporate infrastructure and access to innovative banking services on Banking as a Service (BaaS) platforms like BBVA Open Platform. This service offers companies the possibility of easily integrating payments and other banking services in their own business models to create seamless user experiences.
The acceptance of SaaS models is unquestionable. Proof of this is a Gfk study, which indicates that 47.5% of survey respondents consider experiences more important than possessions. According to the consulting firm, this means that users want products and services that are automatically renewed and convenient. But in the corporate world, when the goal is to migrate an entire business to the cloud, many companies prefer the Infrastructure as a Service (Iaas) model, which offers virtualized hardware maintained by the cloud service provider.
In this context, clients prefer Amazon, Microsoft, Alibaba, Google and IBM, according to a Gartner report. The consulting firm notes that IaaS platforms' global sales generated $23.5 billion of business volume — up 29.5% from $18.2 billion the year before. This demonstrates the momentum of a segment with these five main players.
Furthermore, as more data from 2018 comes in, it seems to indicate that these figures will continue growing. As the Gartner analyst Sid Nag notes, investments in the cloud represent more than 20% of companies' expenditures in technology, as they are using cloud computing to support their production and for critical business operations. Amazon, Microsoft, Alibaba, Google and IBM make up 75% of the entire IaaS market.
Amazon is the undisputed leader with its Amazon Web Services (AWS), which brought in $12.2 billion last year - 25% more than in 2016. This puts it at a market share of 51.8%. Gartner explains that this provider's growth is not just from clients migrating their traditional infrastructure to the cloud, but also from clients embarking on new digital transformation projects. Microsoft comes in second in the ranking, with its Azure posting 98% growth in the IaaS market in 2017. This gives the company a 13.3% of the IaaS market, following by Alibaba with 4.6%, Google with 3.3% and IBM with 1.9%.
Advantages of the IaaS model
Companies who opt for Iaas models for their cloud computing strategies benefit from the following:
Scalability. The resources are available whenever, wherever and however the client needs them. This means they don't have to wait while increasing capacity and resources that aren't used aren't wasted.
Savings in hardware. The physical infrastructures used to configure services are maintained by the cloud provider, so the client doesn't need to spend time and money installing and maintaining hardware.
Pay-per-use. These proposals tend to use pricing models like electric companies, meaning that clients only pay for the resources they actually use.
Universal access. Clients can access the service from anywhere, as long as they have an Internet connection and the security protocols allow them.
Security.  The services available on a cloud infrastructure have the same physical security as those stored in a data center.
Always available. If a server or switchboard fails, the overall service is not affected thanks to the large amount of hardware resources and redundant configurations.