WhatsApp will no longer work on these cell phones starting December 31st
WhatsApp announced it earlier and the date is quickly approaching. On December 31, 2017 some operating systems will no longer be compatible with the instant messaging app's latest updates. For this reason, it will stop working on some of the oldest devices.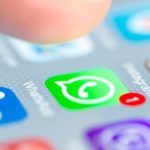 Operating systems are constantly updated, just like devices. WhatsApp's announcement is no need for alarm if you have a fairly new cell phone, but it could be of concern if your phone is on the older side. In its announcement, WhatsApp listed a number of operating systems that are barely used.
At the beginning of the year, WhatsApp stopped working for Android devices with operating systems prior to 2.3.3, iPhone 3GS/iOS 6 and Windows Phone 7. They also reported that it would on Nokia Symbian S60 in the middle of this year, and on December 31st for BlackBerry, BlackBerry 10 and Nokia S40.
Therefore, these models, among others, will no longer support WhatsApp's updates. The reason? WhatsApp explained it this way: "These platforms don't offer the kind of capabilities we need to expand our app's features in the future."
They also offer the following recommendation: "If you use one of these affected mobile devices, we recommend upgrading to a newer OS version, or to a newer Android running OS 4.0+, iPhone running iOS 7+, or Windows Phone 8.1+ so that you can continue using WhatsApp."
Service will still be offered for Android 2.3.7 until February 1, 2020.