Winners of the "Turkey's Women Entrepreneurs Competition" announced
The winners have been announced of the eleventh annual Turkey's Women Entrepreneurs Competition, organized by the Women Entrepreneurs' Association of Turkey (KAGIDER), Garanti Bank and Ekonomist Magazine. The first prizewinners in four categories were announced at the award ceremony held on Tuesday, November 28.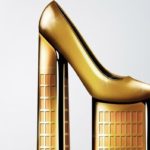 Sevginar Baştekin, the founder of 1K Kimya and Hande Çilingir, founder of Insider, were selected as  "Turkey's Women Entrepreneurs." Büşra Yapıcı, head of Petektar Tohum, was chosen as the "Turkish Woman Entrepreneur who has made a difference in her region" and Duygu Yılmaz, who implemented the Biolive project, as "Turkey's Promising Woman Entrepreneur." Ece Çiftçi, the founder of SosyalBen Akademi, won the "Turkey's Woman Social Entrepreneur" award.
During a speech at the awards ceremony, Cemal Onaran, Executive Vice President of Garanti Bank for SME Banking, said: "The Turkey's Women Entrepreneurs Competition. which we have been organizing since 2007, offers women entrepreneurs the opportunity to promote their businesses. This year, the competition received more than 34,000 applications. We believe that in the years to come, with the influence of global changes, women from a wider range of industries will also start participating in the contest. Each year, we meet women that know no boundaries. I would like to congratulate all the finalists for their courage and resolve."
Onaran noted that the share of women and men in the world's population is equal, and OECD average of the participation of women in the work force 63%, whereas the average in Turkey is 34%.
"If we catch up with the OECD average in terms of the participation of women in the work force, we will add $250 billion to our national income in 2025. The proportion of women entrepreneurs worldwide is around 37%. The estimated 120,000 women entrepreneurs in our country make up only 8% of the total number of entrepreneurs. Supporting women entrepreneurs is a prerequisite to increasing social and economic welfare. Therefore, it is of critical importance to play a mediatory role in the cultivation of the spirit of entrepreneurship, encouragement of women entrepreneurs and in their opening new markets. As the first private bank to focus on women entrepreneurs, we will be sustaining our efforts to support them, provide them with empowerment and to make a difference in society."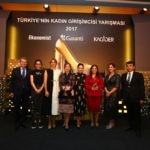 The winners  of the eleventh annual Turkey's Women Entrepreneurs Competition, organized by the Women Entrepreneurs' Association of Turkey (KAGIDER), Garanti Bank and Ekonomist Magazine.
About the Award Winners…
Sevginar Baştekin / "Turkey's Woman Entrepreneur": 1K Kimya
A graduate of Istanbul Technical University's Department of Chemistry, she continued her education in Germany. After working at the private sector for eight years in bio-chemicals, in 2000 Sevginar Baştekin decided to start her own business in Turkey. She carried out R&D studies in her lab on stain removers. In 2004, she received the first prize in the category of "innovation and design," with the product she designed, at the Private Label Fair organization in Chicago. In 2010, she founded 1K Kimya and developed and produced silicon-based cleaning products and multi-purpose cleaners under the brand name HighGenic. Her products received a lot of interest and began to be sold in supermarket chains, including BİM, A101 and ŞOK. Baştekin has developed more than 200 formulas to date and continues with her R&D studies to produce detergents by using the local minerals in Turkey. In five years, she aims to become a global brand by selling HighGenic in the U.S. and European markets She hopes to produce 60 million bottled items with 100,000 tons of production capacity by 2020.
Hande Çilingir / "Turkey's Woman Entrepreneur": Insider
Çilingir received bachelor's and graduate degrees abroad and returned to Turkey in 2009. In order to apply the au-pair English learning concept for students in Muğla-Fethiye, she founded "English and More." Afterwards, she created Insider, the multi-channel customer experience platform that provides customer loyalty and growth for online sales companies. The customer behavior estimates by the Insider are used both for increasing online sales and for optimizing advertising costs. Her company qualified for "2016 Europe's 100 Hottest Startups" list. Çilingir has from the beginning been targeting a global scale; she currently has 15 offices in the Middle East, Eastern Europe and Asia Pacific regions including Russia, Japan and South Korea. In 2018, she aims to offer services for global brands in 25 countries.
Duygu Yılmaz / "Turkey's Promising Woman Entrepreneur": Biolive
After completing her master's degree at Istanbul Technical University, Duygu Yılmaz enrolled at ITU Incubation Program in order to practice her dream of making plastic out of olive pits. In this journey which started with her own funding, she continued lab work for 2 years. She established her business by receiving investment and cooperation support from Vestel ventures. Yılmaz first entered the packaging industry with the plastic she produced from olive pits. She produced packages that enabled products to be stored at room temperature and not spoil. In addition, she continues to produce herb-based and rejuvenating bio-creams and tonics from olive pits. Her biggest dream is to transform her business into a big corporation that turns, not only olive kernels, but all bio-waste in Turkey into plastic and to offer jobs in the sector.
Büşra Yapıcı / "Turkey's Woman Entrepreneur who has created a difference in her region": Petektar Tohum
After graduating from the Faculty of Agriculture of Akdeniz University, Büşra Yapıcı started working in the fertilizer company established by her husband in 2000 and took over the regional distributorship of an Israeli company for Mediterranean region. With the economic crisis, she ended the operations of the fertilizer company in 2008. Yapıcı then started working at the greenhouse that she hired in 2009 for seed improvement. In the year 2010, on 40,000 square meters of land, she founded Petektar Tohum company. Carrying out R&D studies, she registered 15 types of cocktail tomatoes. Her work was rewarded in 2016 when she produced cocktail tomatoes that taste like village tomatoes. In 2010, she started producing four types of products on 400 square meters and she now continues with her production on 127,000 square meters. Yapıcı produces 15 types of tomatoes and seven types of pickles, as well as watermelons, bananas and squashes. The primary aim of the company, which satisfies 90% of Turkey's Silor pickle seed requirements, is to achieve the same proportion in  tomato, pepper, squash and watermelon seeds. She is also aiming to make her business a global company with representative offices abroad.
Ece Çiftçi / "Turkey's Woman Social Entrepreneur": SosyalBen Akademi
In 2015, Ece Çiftçi established "SosyalBen Akademi," which she describes as "the school of volunteering," after realizing that if each NGO had an internal funding model, the institutions that create social benefits could be sustainable. At the Akademi, she offers consultancy for corporations and students that are preparing to receive education abroad on social responsibility projects. Çiftçi included two corporate firms and seven private schools under the roof of the Akademi in 2016. She is aims to increase the rate of volunteering in Turkey and to become role model for other NGOs and social entrepreneurs in the sector. Additionally, she is targeting to make SosyalBen Akademi an internal mechanism to fund 45% of the SosyalBen Foundation's needs.