Wiserentr launches the first Spanish embedded rental solution for consumer electronics
The BBVA and Anthemis partnership led the first pre-seed funding for Wiserentr with an investment of one million euros. The Spanish startup raised a total of €1.6 million in the funding round, in which Shard Capital also participated. Its novel service reinvents the way to access high-end technology, as users pay a fixed fee throughout the time they use the electronic device. Once the set rental time has ended, it can be returned or purchased to use indefinitely.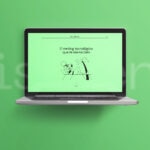 According to a report by the European Economic and Social Committee, smartphones have a useful life of about four years, but are replaced in less than two. Only 16 percent are recycled in Europe. Given this scenario, Wiserentr is proposing a hybrid model to manage the entire life cycle of electronic devices - from the moment they are produced at the factory until they are recycled for subsequent use. Their rental service for online stores is already available on PC Componentes website. It is a more affordable option for consumers, and also contributes to recycling and the circular economy.
"Get the latest technology much cheaper while helping the environment: that's the type of strong value proposition we love supporting," said Christhi Theiss, Head of BBVA Anthemis Venture Partnership at BBVA. "Couple this with an execution-oriented serial entrepreneur such as Carlos Sánchez and a novel distribution and business model, and you get exponential growth resulting in a much desired positive sustainability impact."
Consumers will get access to high-end technology for a fraction of its cost.
Carlos Sánchez, CEO of Wiserentr, has experience launching disruptive business models in the fintech sector. He was the CEO of Aplázame, the instant financing service for online purchases that is integrated into e-commerce platforms as an additional payment option; ipagoo, which allows  users to have checking accounts in different European countries with several currencies; and RBC Dexia (currently RBC Investor & Treasury Services), one of the main providers of investment services on a global level, among others.
"Consumers will benefit enormously from being able to access the technology they desire for a fraction of the cost and to keep up to date with the latest technological features," Sánchez explained. "We are very excited about the opportunity of bringing our service and unique model to the market with the support of our investors."
Wiserentr has already begun operations in Spain, through the retail sales giant for electronics, PC Componentes. At the moment, more than 100 items for sale already offer their rental model, mainly smartphones such as Samsung or Apple. Product categories such as laptops and tablets amongst others will be added in the near future. In the medium term, the startup plans to expand to other European countries like Portugal, France, Germany and Italy.
The virtuous circle of renting and refurbishment
Wiserentr integrates its platform into those of e-commerce and telecommunications companies to offer the rental option to their customers for high-end electronic devices, such as smartphones, laptops, tablets, gaming PCs, etc. Therefore, the user acquires a new product, but instead of paying the total sale price, pays a monthly fee to use it.
This method has numerous benefits for consumers, as they have access to high-end technology, paying just a fraction of the price. Instead of paying for the entire useful life of the device, they pay for the time it is used, which can be up to 24 months. In addition, consumers can opt to cancel the rental, or purchase the device at any time. It also comes with user support and insurance in case it is damaged or stolen, and minimizes the impact of technological obsolescence, as it allows consumers to renew their devices periodically. Meanwhile, e-commerce and telecommunications companies increase their sales, as the financial effort required by consumer is lower. They also increase their loyalty rate, as Wiserentr encourages consumers to renew their contracts with the same companies with which they signed the first time.
The Spanish startup also takes care of direct distribution to consumers in subsequent rentals that have been refurbished after their first use.