Keeping a city's cultural renaissance moving forward can be difficult, but with Next Gen, Birmingham, Ala. hopes to not only achieve it, but inspire the next generation to foster it.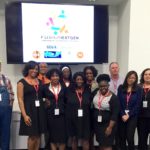 Summit Media Entertainment's Next Gen contest, sponsored by BBVA Compass and other local companies, poses a question for  Birmingham City School students and teachers - how would they make Birmingham shine bright? And if theirs is the winning idea, they could win $5,000.
"This contest not only benefits the city of Birmingham, it really underscores our brand vision," said BBVA Compass Birmingham Market CEO Andrea Smith. "We want to create opportunities to build brighter futures, and it is especially important  that we carry out this vision for  people in the communities we call home."
"We want to create opportunities to build brighter futures, and it is especially important  that we carry out this vision for  people in the communities we call home
The contest, which began in late 2016, encouraged students and teachers to answer the question "Birmingham's Brighter Future Depends On…" in 300 to 500 words. They were provided the bank's 10 Bright Principles to use for inspiration as they thought through ideas in economic development, education, health, food, entertainment, community involvement and more.
A panel of judges then selected six students and six teachers to give live presentations in February at the contest's semi-finals in front of representatives from each sponsoring organization. Those representatives chose three of each as finalists, and selected a student or teacher to mentor in the weeks leading up to the May finale.
"All of the students and teachers who presented had a unique idea that was engaging and valuable," Smith said. " I commend the teachers of our schools who mentor these students on a daily basis, and the students for representing the next generation so well."
During the semi-finals, BBVA Compass selected Wenonah High School Senior Alexus Dunn for its mentorship opportunity. In the weeks leading to the contest's May 4 finale, where one teacher and one student will be selected as grand prize winners, bbva.com will feature video and stories of the student selected by the bank for mentorship. Watch this space for more information.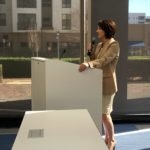 Fusion Next Gen Finalists include:
Wenonah High School Senior Alexus Dunn: Make art and history more meaningful to students by having their artwork displayed at high-profile venues like the Birmingham Museum of Art, the Birmingham Civil Rights Institute and Railroad Park.
Jackson-Olin High School Sophomore De'Angelo Mitchell: Establish a professional development program for high school students, that emphasizes how to interview for jobs and real-world opportunities.
Carver High School Junior Katana Soberano: Establish a Birmingham Teen Walk to introduce students to  opportunities in entrepreneurship, nonprofit service, art and other areas in an organized event at Railroad Park.
Ramsay High School Counselor Heather Claibon: Establish a partnership with the Alabama Department of Human Resources to help foster children get established in their first year in college.
Hudson K-8 Career Tech teacher James Jones: Establish outdoor classrooms and teach children to use math, science and tools to turn discarded items found around neighborhoods into art, furniture or other reusable items.
Jackson-Olin High School Math Teacher David Pettit: Establish a revitalization project in Ensley, involving schools and students, ultimately leading to the restoration or rebuilding of homes to spur revitalization in the community.