José Manuel González-Páramo: "The digital revolution forces us to reinvent banking."
In his speech in an event organized by Faculty of Economics of University of Navarra, BBVA's Executive Director, José Manuel González-Páramo, underscored digitization as an opportunity for the financial sector to become more efficient, improve risk management and generate greater value for customers. He also noted that the institutions that possess financial and technological tools, together with an appropriate vision, will be the banks that provide stability in the sector. Finally, he stressed the need for financial regulators to make innovation a priority in their agendas.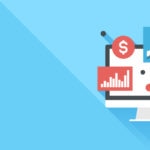 With a focus on the future of banking, the event titled "The European Banking Industry: What's next?" was organized by the University of Navarra in Cuatrecasas auditorium in Madrid, as part of its Banking and Financial Regulation Master degree program. José Manuel González-Páramo was in charge of introducing European Central Bank Vice President Vitor Constancio, whose presentation was titled "Challenges for the European Banking Industry".
In his presentation, BBVA's Executive Director emphasized how the macroeconomic context (interest rates at minimum levels and credit stagnation) has put the financial sector at a key crossroads that forces financial institutions to engage in transformative processes to ensure their survival. However, it is the presence of a radically disruptive force – the digital revolution (championed by the millennials) – that is revolutionizing banking.
José Manuel González Páramo stressed the importance of understanding the five drivers behind this revolution, all of which start with the letter R.
Recession: the recent financial crisis led to the disappearance of some financial institutions, huge amounts of public assistance for others, lower bank balance sheets and profound changes on three main fronts: profitability, regulation and reputation.
Return: Lower income and higher costs have meant declining profitability for the sector. If this discrepancy between returns and capital costs became permanent, banks would be at risk of extinction and be unable to continue carrying out their social function.
Regulation: After the crisis, there was a "regulatory tsunami" that impacted the entire financial system. That's why it's essential that regulators strike a balance between efficiency and stability and correctly estimate the actual impact of the adopted measures. But more than anything, it's crucial that it end this year.
Reputation: Reputation is a bank's most important asset. Reputation is what "makes a business sustainable", which translates into more sales, talent and investment. One of the main causes of the crisis was the loss of trust. For this reason, banks should put customers at the heart of their strategies.
Digital revolution: Technological innovations are here to stay and are creating a revolution in the financial industry in customer relations. José Manuel González-Páramo underscored that consumers will benefit substantially from greater competition among financial service providers, but banks can also take advantage of new digital tools that will enable them to improve their flexibility and efficiency. Furthermore, in his opinion, regulators should ensure that similar products and services from traditional banks and new players receive the same treatment. In other words, they should promote a homogenous regulatory environment at the geographic level and use emerging technologies to ensure effective supervision.
Possible scenarios
After analyzing the new environment, BBVA's Executive Director stressed that the issue is not whether banks will radically change – they will – rather the role they will they play in the new ecosystem. In this regard, he offered two possible scenarios:
A scenario of inertia, in which banks continue with their current functions, letting other players be the ones to provide services with an added value. He explained that this will lead to "a gradual loss of contact with customers."
The second scenario involves a profound transformation of the sector, which will allow banks to compete with the new players. In this environment, the banks that are capable of recognizing the transformational challenges they must face will be able to place customer demands at the heart of their business model and earn their loyalty by offering them the best service and developing products to meet their needs.
BBVA's Executive Director also noted that "these two scenarios are not mutually exclusive and it could be a combination of both." This could lead to a "concentration within the sector in an effort to create synergies." In any case, the winners will be the institutions that are capable of leveraging the best of both worlds.
Without a doubt, a revolution is underway in the financial services world that is forcing banks to reinvent themselves, says José Manuel González-Páramo. Financial regulators should consider innovation a priority in their agenda and apply the same standards for similar services, regardless of their source.