Josep Roca, in Beijing: "Spanish wines are a symbol of prestige"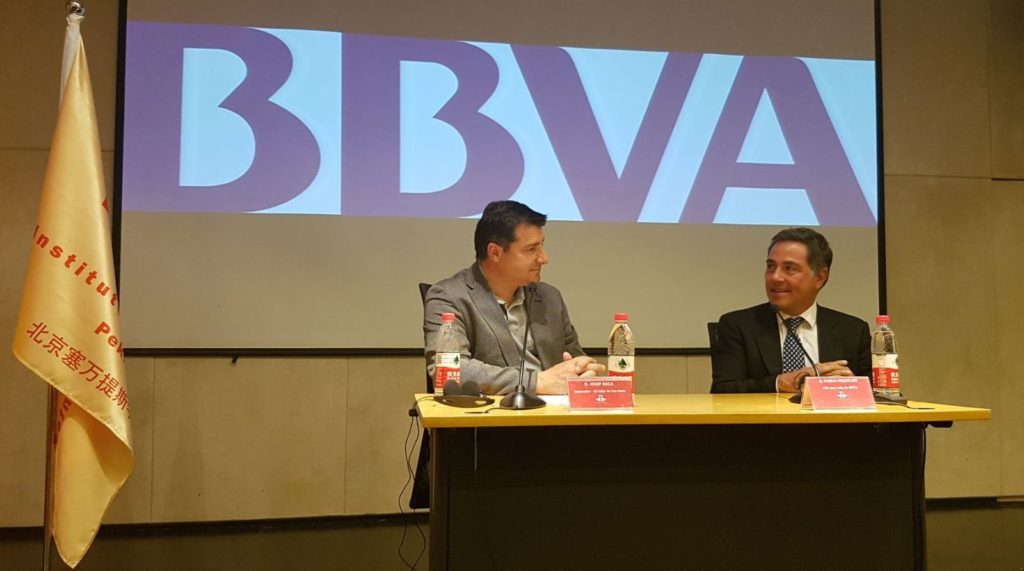 Josep Roca, the middle brother of the owners of El Celler de Can Roca, acclaimed as the best restaurant in the world in 2013 and 2015, arrived in China today with part of his team to take part in a series of commemorative events marking the first anniversary of BBVA opening its first office in the country. At a press conference following his arrival in Beijing, Josep Roca said: "Last year we cooked in Hong Kong and this year we are going to Beijing and Shanghai to pay homage to an age-old gastronomy that has taught us so much. We have great respect and admiration for this country's cuisine and that's why we would like to offer it our humble tribute."
At the Cervantes Institute in the Chinese capital, El Celler de Can Roca's sommelier was accompanied by the center's director, Inmaculada González and by Pablo Riquelme, BBVA's Head of Corporate Banking and Investment in Asia. Inmaculada Gonzalez was proud to present El Celler, which is currently rated the third best restaurant in the world by the British magazine Restaurant: "Thank you very much for coming to this faraway place that welcomes you with warmth and admiration. Thanks to your work, Spanish cuisine is increasingly appreciated around the world."
Pablo Riquelme explained that: "It's a pleasure to be able to entertain our customers in China, where we have been present since the year 1985 with our representative office in Beijing and since last year, with our subsidiary in Shanghai. For us, Chinese customers are very important and that's why we are bringing them the best gastronomical gift that exists."
El Celler de Can Roca will serve a delicious dinner in Shanghai for BBVA customers and guests. It will include 20 traditional dishes that have been reinterpreted by the Roca brothers, accompanied by cavas (sparkling wines from Catalonia) and other wines from a variety of Spanish regions.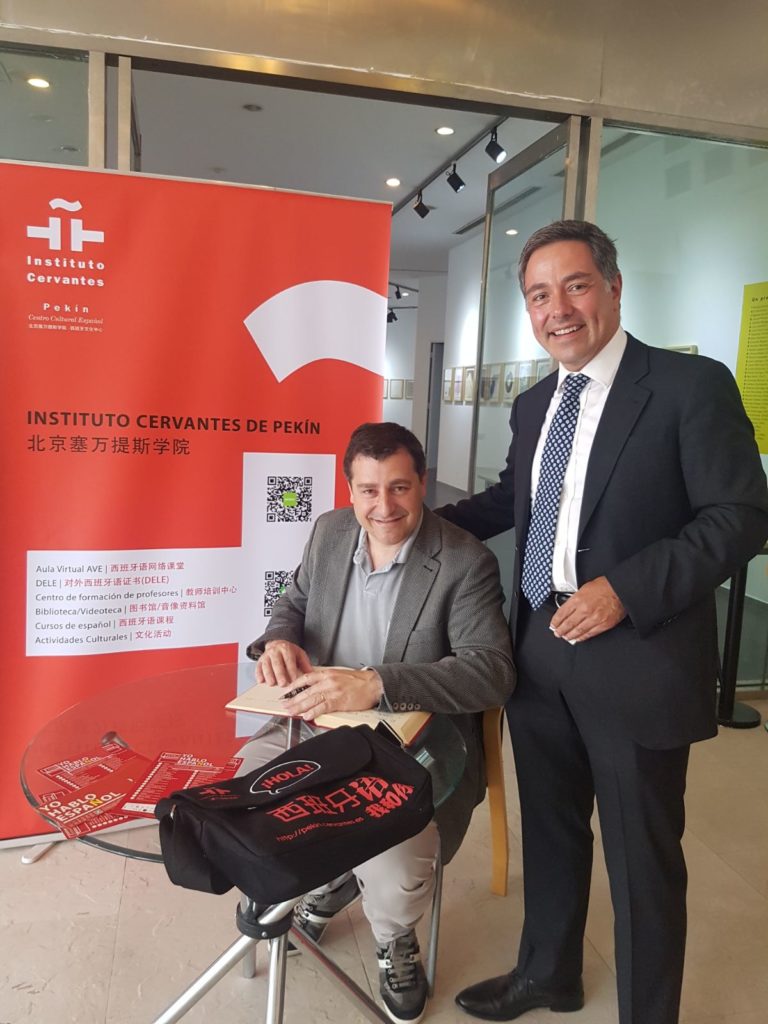 Josep Roca and Pablo Riquelme, BBVA's Head of Corporate Banking and Investment in Asia - BBVA
Josep Roca plans to also offer a tasting of Spanish wines for BBVA customers and guests, entitled 'A trip to Spain through our wines'. "We want to promote Spanish wines, show the good and authentic things we have. We have selected wines that show our heritage to show that Spanish wines are now a symbol of prestige thanks to its vineyards and its history," Josep Roca explained.
"Spanish wines are a sign of quality. The new generation of Spanish winemakers is expressing the idea that we are progressing while looking back at the past. We are going to put wines on display from wineries that represent quantity and quality in the world, have a real weight in export capacity and that show the diversity we have in Andalusia, Castile-León and Rioja."
"I sometimes think of Chinese cuisine as the mother of all cuisines because it transcends the passage of time. That's why we have come with our team to learn from this culture, for example from its respect for tea, which I consider a fascinating drink. It's like drinking the earth and is an incredible reflection of Chinese culture."
El Celler de Can Roca's visit to Beijing and Shanghai is taking place after the success of the 2016 BBVA Tour, which traveled around the world in its third edition, stopping in London, Hong Kong, Phoenix, San Francisco and Santiago, Chile.
Josep Roca concluded by explaining, "Just like BBVA is leading the digital revolution, we are immersed in a gastronomic revolution. He have understood and taken on the influence of far-away lands and products, but since we began collaborating with BBVA, we have also gone to look for them around the world. Our philosophy is to think about people, innovation and offer our customers cutting-edge concepts while being sustainable and socially responsible."