Virtual reality comes to school. Giant companies such as Google and Facebook have kicked off projects for thousands of students to learn in immersive experiences. To achieve this, specialists say that the result will only be positive if nausea is prevented with the support of consistency and sound. This is one of the keys to the success of virtual reality in education.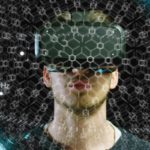 Google Expeditions is the ambitious project by the U.S. giant which aims to use virtual reality in the classroom. This reality will allow students to explore the world from their school, e.g. diving in Australia's coral reef or visiting Buckingham Palace in London.
Using an app students and teachers can travel to other worlds while wearing the Google Cardboard viewer.  At the moment, 500,000 students in the USA, Australia, New Zealand, the UK, Brazil, Canada, Singapore and Denmark are going on virtual trips. As for Facebook, it has launched a project with students in California.
Virtual reality and education are also being combined elsewhere in the world. Joaquín Ruipérez is one of the drivers behind El Misterio de la Encomienda, an experience which teaches about the heritage of the Spanish region of Murcia. The representative of the virtual reality company Estudiofuture took part in TadeducaVR, an event organized by the Telefónica foundation which focuses on virtual reality.
He talked about the potential of virtual reality: "How do we learn today and how much do we actually remember? On average we remember only 10% of what we read, 20% of what we hear, 40% of what we see (photos or video) and 60% of what somebody teaches us. If you are involved in the activity, a workshop, this percentage rises to 80%. With simulated reality, you remember about 95%. And reality is simulated with VR."
Joaquín Ruipérez pointed out that, "according to IBM, learning with virtual reality multiplies understanding by up to 10".
He also stressed that when you create an immersive experience you should focus on visual stimuli rather than hearing- or taste-based stimuli.  And he listed three essential characteristics of a virtual reality project:
- Consistency.
- Realism.
- Faithful content construction.
As for the technical side, he mentioned that immersive experiences require seven times more graphic power that a standard PC game. Preventing nausea is one of the main goals of this experience as well as optimizing it so that it can be used irrespective of the device. Sound is one of the key elements since it strengthens the sense of being in the virtual setting and prevents nausea (for instance, the sounds of steps remove nausea entirely).
"Interacting with the environment and setting instead of merely looking expands the experience," he concluded.