Laredo City President: "Open things up to creativity"
Susana Valencia led the charge long before she earned the position of head banker in BBVA Compass' Laredo market.
As the oldest of five children, and growing up in humble conditions, the BBVA Compass Laredo City President became her family's trailblazer when she rose above her challenges to become the first person in her family to go to college. Her younger siblings followed suit, going down the path she forged with her own ambitions.
I really fell in love with the financial industry.
"I went to school at Texas A&M on scholarships, grants, student loans, and with the full support of my parents," said Valencia. "But it was during my summer internship at the FDIC where I really fell in love with the financial industry."
A self-described numbers person, Valencia attributes her outgoing personality as the reason why she has had a successful career in banking. Banking, she says, is a mix of both.
Valencia's success comes with a diverse banking background, including the loan underwriting process, international lending, wealth management, and retail operations, all experience garnered at Laredo National Bank (LNB), a BBVA Compass' legacy bank.
(Story continues below)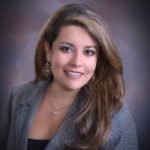 BBVA Compass Laredo City President Susana Valencia
A unique leader in a unique market
After the BBVA acquisition of LNB in 2005  - its first large-scale acquisition in the U.S. -  Valencia consistently demonstrated her banking and leadership skills and earned the market's city president position in 2012.
Valencia has since credited her leadership ability to being the oldest of her siblings, leading by example, and not just by words. While the Laredo market verbally emphasizes the bank's "one team" mantra, it is put in practice every day - so much so, that then-BBVA Compass CEO and newly-appointed BBVA CEO Onur Genç specifically pointed out the Laredo team's operations during his series of market visits in the spring of 2018.
It's a market full of genuine people.
"I've always been very ambitious, organized and driven," Valencia said. "My siblings followed suit. All of them graduated from college and I honestly think some of them are smarter than I am. I like to surround myself with people like that. I think that's why our team is unique. Unique people come from Laredo - it's market full of genuine people."
Valencia's management style is based on reciprocity: she expects and she gives. She expects certain goals from her employees, but she also proactively and consistently gives them the resources to reach those goals.
While Valencia manages the market's Commercial team, she is also highly involved with segment leaders in Wealth Management and Retail to round out one of the bank's top-performing teams in the U.S. footprint.
"To form a highly-successful team, it's about cascading sincerity and honesty," she said. "You have to be genuinely invested in not only your team's success, but foster an environment of transparency to truly serve your clients."
(Story continues below)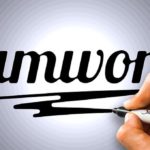 "To form a highly-successful team, it's about cascading sincerity and honesty."
Growth in the Gateway City
Laredo may be a small city of 250,000 people, but it's nestled on the banks of the Rio Grande River, a stone's throw away from Mexico, which provides it opportunities to capitalize on cross-border relationships. Fittingly, it's dubbed the Gateway City, a testament to the high volume of international trade that happens daily.
Laredo is a mature market, according to Valencia. Her team is planting seeds daily with potential clients in the commercial and small business sectors, which Valencia calls the city's bread and butter.
The bank's "glocal" approach - a global bank with local resources - works especially well in a market like Laredo. Valencia and most of her team are from the area and understand the business landscape, lending a treasure trove of business relationships, but can offer the services of a global bank.
Supporting that local knowledge is the bank's suite of digital products that can help consumers and businesses alike. The bank's mobile app is consistently rated at or near the top of its peers in the financial industry. Treasury management products that the bank has recently launched have also helped back-office functions for commercial clients looking to streamline operations.
In the end, Valencia leverages the bank's longtime presence in the area to serve Laredo. BBVA Compass celebrated 125 years of creating opportunities in the market in 2017, reaching a rare milestone that the team looks to keep building on.
It's a full-circle story for Valencia - coming back to the place she was raised and using her passion to give back. It's that type of big-picture thinking that has helped her and her team flourish.
Narrow it down.
"Always look at the big picture first," she said. "Then narrow it down to what you're trying to solve. That can open things up to creativity - how can you do something differently that can ultimately help your client? Don't get lost in the weeds. That can help you in general, not just in the banking industry."
In the grand scheme of things, Valencia's journey to her current position will help her continue to blaze a trail for the city she serves.
(Story continues below)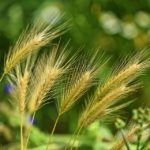 "Don't get lost in the weeds."
Quick Hits about Susana Valencia and the Laredo market
Education: Bachelors, Accounting, Texas A&M University
Family: Married for 20 years, with one son, age 12
Hobbies: Traveling ("I've been to 55 countries. If I wasn't a banker, I'd be a travel agent.)
Favorite thing to do on a Sunday afternoon: Nothing. (She's busy enough as it is.)
BBVA Compass Branches in Laredo: 11
Laredo Advisory Board: Leticia Martinez; Glafiro Montemayor; James Moore; Federico Zuniga