Market Spotlight Series: 125 years of serving Laredo, Texas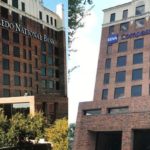 BBVA Compass celebrated 125 years of creating opportunities for the Laredo, Texas region on Sept. 21, holding a Christie's Auction House event for clients, prospects and community leaders that included a private dinner featuring rare wine and a mock jewelry auction. While the event was part of the bank's long standing collaboration with the auction house, the major anniversary milestone was a key component to the night's festivities.
We want to do it for another 125...
"This is a truly unique place to live," said BBVA Compass Laredo City President Susana Valencia to guests. "We are committed to providing financial services and community involvement to this great city of Laredo. We have done so for 125 years and we want to do it for another 125. Our employees are from Laredo, are dedicated to Laredo, who are Laredo."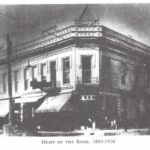 A historic start
Before BBVA made its way into Laredo in April 2005, BBVA Compass was known as Laredo National Bank, a pillar in the area since 1892 with its focus on community assistance, no matter what historic events affected the area.
During the Great Depression, Laredo National Bank created opportunities for children in area by financially helping the Laredo Independent School District continue operations and classes, ensuring a bright future for a generation of students.
In the era of World War II, the bank assisted the government in carrying out the ration program, including issuing coupons to obtain tires, sugar, gasoline, and other items.
Present day
While the bank changed colors from LNB green to BBVA Compass blue, dedication to the area hasn't skipped a beat, according to Valencia.
"We have a rich history of assisting our communities in times of need, but we also play an important part in the city's economy," said Valencia at the Christie's event.
For example, says Valencia, the bank's long-standing support of the Laredo Chamber of Commerce brought big names to the city, including industrial development companies and "maquiladoras", bringing exports from Mexico to the area.
The bank has also provided support, in finances, volunteerism and community giving, to Laredo organizations like Junior Achievement, the Laredo Country Club, Texas A&M International University, United Way, The Boy's and Girl's Clubs of Laredo, and various little league baseball programs, among others.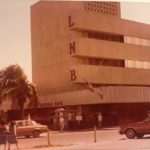 A consistent bank, with a consistent employee
BBVA Compass' anniversary wasn't the only milestone highlighted during the Christie's event, as Retail Relationship Manager Griselda Flores was recognized for her 45 years of service with Laredo National Bank and BBVA Compass.
"Both LNB and BBVA Compass have done so much to help the community," said Flores. "Our employees go above and beyond in financial advice and in volunteerism - whether that is in schools, neighborhoods, or financial literacy courses."
While Griselda credits her longevity to her "above and beyond" approach at the bank, she also says it's important to balance work and life to fully succeed on all cylinders.
At the end of the day, hang your cape...
"Treat each day as an 'opening night' of sorts, giving your best performance to each and every customer and colleague that comes your way," she said. "At the end of the day, hang your cape and leave your work at the bank. Go home and enjoy your family – they deserve your 'opening night', too."
A look forward
Flores' commitment to BBVA Compass is one of the reasons the bank is special in Market President Susana Valencia's eyes. Still, 125 years lends itself to a lot of material to cover and celebrate.
"When I was thinking about what I wanted to say tonight, I thought about what I could highlight in the span of a few minutes that could really capture 125 years," she said. "That's just impossible. But the one constant throughout our years of existence, something that will stay constant for us moving forward, is our contribution to the advancement of Laredo's prosperity. We love our city, and it shows."