Listen: From BBVA Compass Volunteer Summit, stories that show heart of bank's mission
This month's BBVA Compass Volunteer Summit in Houston brought together the bank's top volunteers – employees who step up beyond their regular jobs to help lead the bank's community efforts.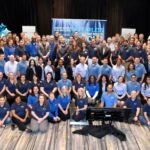 The 150 people at the summit have jobs all across the bank at all different levels and in all different departments. The one thing they have in common is that whenever they're done with their 9-5, they keep going. They volunteer hours and hours and hours of their time in the service of their communities.
We pulled aside a few at the summit to ask them what motivates them. Their stories are a powerful illustration of the heart behind the bank's drive to bring the age of opportunity to everyone. Click below to listen.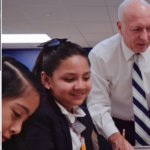 Clockwise from top left, BBVA Compass Director of Corporate Responsibility & Reputation Reymundo Ocañas, Chairman Manolo Sánchez and Director of Corporate Citizenship & Reputation Rita Garza.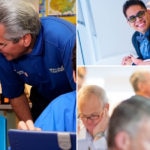 Clockwise from top left, BBVA Compass West Region Executive Jeff Talpas,  Community Relations Specialist Daniel Morales, Community Relations Executive for Texas Yoly Davila and Operations Systems Admin for Engineering Kevin Cunningham.