The Picasso is part of a series of pieces that could raise half a billion dollars this year, and could be the most valuable sale ever of a private collection. Billionaire David Rockefeller, who passed away last year, bought the works of art, set to go to auction in May, from Stein in 1968.
This begs the question – is this a frequent situation when the owner of these assets passes away?
BBVA Compass Head of Asset Management and Trust Maria Holmes has a few tips for people looking to secure their assets in this life and after.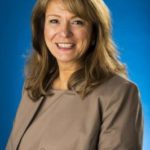 BBVA Compass Head of Asset Management and Trust Maria Holmes.
What is important to you? Identify your main interests and your priorities.
What do you want your legacy to be? You can use your assets to create and preserve your legacy.
Work with a professional to create the financial and estate plan.
Use an experienced estate planning attorney to draft your documents; you can't "fix" poorly written documents once you're gone.
Engage a corporate trustee to act as your fiduciary. A corporate trustee is required by law to act in your best interest and according to your instructions to preserve your intent and execute your plan.
For more information on asset management, fiduciary services and how BBVA Compass can help you in this area, click here.
About the BBVA Compass asset management team
With decades of experience, our portfolio managers have a deep understanding of global markets and are among our finest when it comes to responsive customer service. They work strategically to protect and grow our clients' assets, carefully considering external forces that affect the markets, as well as each portfolio's risk-reward ratio.