When BBVA Compass South Alabama Market CEO Claire McCarron got her first job in Commercial banking, she didn't guess that her undergraduate psychology degree would be just as useful as her MBA, but after 30 years in banking, she's grateful for both.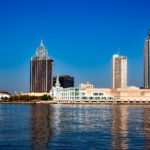 "Having a psychology and a business degree has been an interesting combination," McCarron said. "I don't sit and analyze people, but it's helped me pick up on nonverbal cues that are useful in relationships."
And in Mobile, Ala., one of the deep South's oldest cities, relationships have remained a key component to McCarron's 30-year history of success in banking.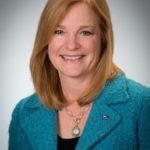 BBVA Compass South Alabama Market CEO Claire McCarron
Relationships are key to success
There's a saying in the South that goes something like this: "I may not be from the South, but I got here as fast as I could." It implies what many in the Southern part of the U.S. feel deeply. The South, for all its history both good and bad, is not somewhere people leave.
As a Southerner through and through, McCarron, originally from South Carolina, doesn't dispute that notion, particularly when it comes to Mobile.
"Mobile is a city with a small town feel," she said. "It's a morning to night culture, where the same people you saw at dinner on Saturday are sitting next to you in the pew at church on Sunday. People grow up here and sometimes they leave for a time. But they always come back."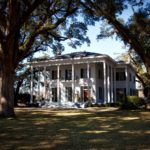 Relationships are important in Mobile, and the building and cultivating of them, have always played a big role in McCarron's job. She counts it as one of her biggest successes that there are relationships she has maintained over the course of 30 years.
"When I moved into management by taking this role, I was pleasantly surprised by the incredible reception I received from my clients," she said. "The fact that my clients felt this was a well-deserved promotion - and they were excited to have a female leading in this market - means that I've done something right, and have been making a difference through the relationships I've built."
Even so, McCarron does acknowledge some challenges of being a female in the male dominated world of Commercial Banking.
"The number of women in Commercial Banking is still a relatively small group," she said. "It can be intimidating to some, but there is a level playing field once you get a foot in the door of a client. At that point, male or female, you have to establish a relationship built on trust and respect, and deliver for your client."
BBVA Compass in Mobile
Founded by French colonists in 1702, Mobile, pronounced moh-BEEL, is the oldest city in Alabama. It's history is deep and varied - it's the birthplace of Mardi Gras, for instance - but over the years, it's been the salt water that binds it on every side that has defined its industry.
Located at the head of the Mobile Bay and the north-central Gulf Coast, Mobile is, and has always been, a port city. In recent years however, business development efforts have focused on diversifying its economy, and its industry now includes aerospace, maritime, oil & gas, healthcare and foreign-based companies. McCarron says that works in her and her team's favor when it comes to diversifying their portfolio.
She said, "Historically, BBVA Compass has done a lot of public finance in Mobile. While we still want to service that sector, we also are working to be the full service bank of choice for middle market clients, and there is a lot of opportunity in this city for that."
BBVA Compass is also strong in the area when it comes to small business, recognizing that these main street businesses form the heartbeat of a city. The bank has serviced thousands of small business customers across its 17 branches in Mobile and Baldwin Counties. BBVA Compass also actively participates in the SBA lending programs with a portfolio of 75 SBA loans accounting for nearly $10 million in small business funding in and around Mobile. As the fifth largest SBA lender in the nation by total number of loans, BBVA Compass intends to continue its commitment to small businesses in South Alabama.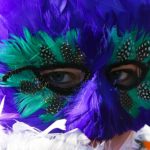 McCarron also points to BBVA Compass efforts to support the Mobile community as another success for the bank in the city. In the last year, the BBVA Compass Foundation gave more than $63,000 to local nonprofits and employees added more than $12,000 to that total through the bank's voluntary employee giving program, BBVA Compass Charity. Mobile area employees also gave nearly 800 hours of their time to volunteer efforts.
One of those activities was United Way's Day of Caring, where employees from all lines of business spent the day sprucing up the paint at the Easter Seal's main office.
"We have a very strong employee volunteer chapter, that is focused on creating opportunities in this community," she said. "We all love Mobile, and want to see every part of it thrive."
When asked what differentiates BBVA Compass in Mobile, McCarron is quick to point to her team, which she says is representative of the changing face of Mobile.
"Mobile is changing, and it's changing rapidly," she said. "A large part of this is because of the new generation that is coming into their own, and making a big difference in the future of the city. My team is part of that new generation, which primes them for success."