Market Spotlight Series: Kicking it off with a former professional placekicker leading BBVA Compass' Fort Worth market
"If I come here now, it will give me a chance to move ahead in the depth chart over those kickers that weren't in (training) camp," Happel said in the article.
The aspiring professional placekicker was fresh out of the University of Texas at Arlington. The article's author placed three simple words after Happel's quote – words that might sum up the current 34-year banking industry veteran and his team's operations better than any other phrase: Impressions are important.
"The way I look at banking is, yes, we want to sell our products to clients, but we want to get to know them and want them to get comfortable with us first," he now says. "I hear about competitors employing a make-or-break style, and that aggressive approach really turns people away from doing business with you."
That aggressive approach really turns people away from doing business with you.
Originally from Northeast Pennsylvania, Happel found himself in North Texas after earning a scholarship to UT-Arlington. He was known at the time for hitting the Keystone State's second longest field goal at the high school level (52 yards), while annihilating a 72 yard punt in the same game.
"I got into banking the same way I learned how to kick a football soccer-style," said Happel. "My dad helped me, he bought me a book on how to kick soccer-style and between that, I became a self-taught soccer style kicker."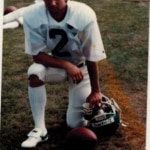 BBVA Compass Fort Worth CEO and former professional football player: "I got into banking the same way I learned how to kick a football soccer-style."
Much like his on-the-go training in becoming a professional football player, Happel used the resources around him to become a professional banker. After reaching out and learning from a friend in the industry, he found himself in the world of finance in 1983 before landing with Texas Bank as a commercial banking manager in 2006, two months before it became BBVA Compass.
Since becoming the market's CEO during the same year he joined bank, the local BBVA Compass team has established a solid presence in the area with 273 employees, 31 branches, more than $200,000 in charitable giving from the BBVA Compass Foundation in 2016, and is ranked 5th in the Fort Worth area based on deposit market share.
According to Happel, though, it's not just about the numbers.
Painting the town BBVA Compass blue
So how does BBVA Compass cut through the noise of a well-connected city, which stays strong to its Texas roots and American West traditions, to position itself as a top financial institution in the market?
"We're go-givers," Happel proudly states. "You want to try to do things for people, but you don't want to do things for them with an anticipation of what they're going to do for you. You're doing it for the right reasons. You're looking for an opportunity to be relevant in someone's world."
Beyond the plethora of digital products and financial planning tools that the bank offers, unique experiences help the Fort Worth team give back to prospects and current clients alike. Reflective of Fort Worth's (and the state's) love of football, the bank helps sponsor a weekly head coach's luncheon for nearby Texas Christian University's football program, where clients, prospects and guests can sit at designated BBVA Compass tables and enjoy the atmosphere while meeting the team's coaches and staff.
It's an experience, Happel says, that leaves clients ready for game day on Saturday and grateful to have witnessed a piece of the school's rich gridiron tradition.
The bank's agreement with Christie's Auction House also resulted in a stop in Fort Worth last year, where the event showcased rare wines to a group of Global Wealth and commercial clients, complete with a sommelier describing each wine to the group. The event was held at a client's home, which impressively boasted a 4,500 square foot wine cellar and more than 72,000 bottles.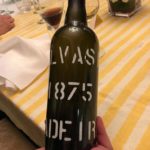 The bank's 2016 Christie's event in Fort Worth was held at a client's home, complete with a 4,500 square foot wine cellar and more than 72,000 bottles.
"Our clients ended up tasting an 1875 Madeira wine," Happel proudly stated with a laugh.
Another Fort Worth Christie's event is scheduled for the fall.
Beyond the client experiences, face-to-face services play a big part in the area's operations, as 31 branches dot the market. Included is the West Rosedale branch, led by Branch Retail Executive Nina Torres.
"The West Rosedale team has been successful due to our passion," said Torres. "We strive daily to meet the financial needs of our clients whether it is helping them save for retirement, start a business or consolidate debt. We pride ourselves on excellence in customer service while providing ethical financial solutions tailored to every client's individual needs."
Herding small businesses toward bright opportunities
BBVA Compass is also is a lending powerhouse for small businesses in North Texas, ranking as the No. 1 SBA 7(a) lender by total number of loans for the fiscal year ending Sept. 30, 2016. BBVA Compass received the 2016 Special Achievement Award from the SBA Dallas/Fort Worth District Office for the lender with the highest percentage of loans to minorities, women and veterans.
According to Small Business Administration (SBA) Division Manager Greg Clarkson, the bank closed 146 SBA loans totaling more than $24 million during 2016 in Tarrant, Ellis, Johnson and Denton counties.
Nationally, BBVA Compass approved 1,801 loans under the Small Business Administration's flagship 7(a) loan program, becoming the program's fifth most-active lender by total number of loans and 10th by dollar volume.
To that end, the market's SBA sales operation's most useful tool, and the reason for the team's success, is its collaborative culture as a banking team, according to BBVA Compass SBA Loan Officer Brei Silvia.
"Many of those on our SBA leadership team have lived in the Fort Worth area for their entire lives," said Silvia. "So we know the businesses in this region very well. Whether it is a start-up, a challenging industry, an established company that needs a longer term amortization or less money down, the SBA products we offer help our borrowers gain access to capital that may otherwise not be available. Nobody can guarantee the success of every business, but we can commit to doing everything in our power to help customers start, flourish and hopefully become long term success stories in Fort Worth."
Giving back to "The City of Cowboys and Culture"
While the bank's business operations are a key component to the market, so is giving back to the communities in Fort Worth, says Happel.
In 2016, the BBVA Compass Foundation provided more than $200,000 in community giving to 31 organizations in the area, including The Developmental Corporation of Tarrant County and Housing Opportunities of Fort Worth.
Additionally, BBVA Compass is providing $16.3 million in federal Low-Income Housing Tax Credit equity, a $17.2 million construction loan, and a $5.7 million permanent loan to finance the 140-unit development known as Columbia at Renaissance Square.
Columbia at Renaissance Square is located in the Mason Heights area of southeast Fort Worth. It eventually will have pedestrian-oriented streetscapes, large green spaces and play areas for children, as well as a YMCA facility, a grocery store and health clinics. To qualify, all residents must have incomes no greater than 60 percent of the area median family income, although 21 units are not income restricted.
"It was also important to us to pair up with a local, Fort Worth developer to make this project a reality," adds Happel.
The bank's Fort Worth volunteer chapter also put their boots on the ground in 2016 to pour in close to 3,000 hours of volunteer service from more than 100 employees. Local employees also donated more than $15,000 to charity last year.
"Our Fort Worth employees love our community, our town, and our bank," said District Retail Executive Chase Browning, who also is the Fort Worth bank volunteer chapter president. "We take pride in representing the bank with a variety of partnerships that include United Way, Fort Worth Business Assistance Center, Junior Achievement, Catholic Charities, and other non-profits.  We're thankful to have support from BBVA Compass to allow us to take advantage of 16 hours of paid leave for volunteerism so we can be actively engaged in a community we live, work, and love."
The kicker
After all is said and done, Happel recites "the Fort Worth way" when summing up his team's overall and successful operations and efforts.
"Like I said, it's about doing things the right way, and for the right reasons."
But a big question still looms.
After 34 years in the industry, what's harder: Kicking a football or banking?
"Banking is hard," he says, "Kicking a football is harder. But I love doing both."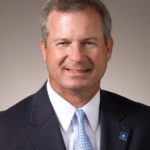 BBVA Compass Fort Worth CEO Brian Happel.
The BBVA Compass Market Spotlight Series is published once a month, profiling markets across the bank's footprint. The series focuses on bank employees, operations and client services each market offers that makes BBVA Compass a unique and innovative financial institution. Next month will feature Mobile, Ala.