The European Commission has published a legislative proposal to create a sort of European Securities and Exchange Commission – that is, a European agency that would centralize some of the stock exchange supervision competencies of the national authorities. Once it is approved, part of the activity that takes place on the European exchanges would come under control of the new European authority.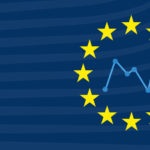 Last September 20, the European Commission published its legislative proposal on the European supervision system, which seeks to transfer the stock exchange regulation competencies from national authorities to a European agency. The goal is to strengthen financial integration and to take another step toward a capital markets union.
In this manner, the European Securities and Markets Authority (ESMA), headquartered in Paris, would see its competencies strengthened. Among other things, the proposal contemplates that the ESMA would take direct control over the benchmark indices (for example, the euribor), supervise some sectors of the European capital markets (some investment funds, the approval of certain prospectuses and the coordination of research on market abuses). The reform is also aimed at centralizing control over the activity performed in the City of London (the largest financial market in the Eurozone), something that takes on particular importance, give the impending exit of the United Kingdom from the European Union.
The national authorities will retain their priority function: the supervision of the securities markets that correspond to them, albeit under monitoring by European authorities. The Spanish market supervisor, the National Securities Market Commission (CNMV) recently published its Activities Plan for the 2017-2018 period. The CNMV stressed that among its priorities is the supervision and promotion of the transparency and integrity of the market, increasing the attractiveness and competitivity of the Spanish securities markets, and monitoring the financial stability of the capital markets.
Among the other objectives of the European Commision's proposal are to promote sustainable financing, develop financial technologies (fintech) and foment growth and investment in Europe.
In order to come into effect, this regulation will have to be approved by the governments of the EU member states and by the European Parliament.