Mullen: "A lot of fintechs have developed new solutions that benefit customers"
The Fintech University event held at the BBVA Innovation Center in Madrid brought together much of the financial ecosystem, with banks and startups converging to debate the future of the industry.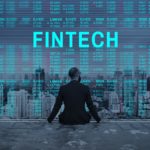 One of the most repeated issues at the Fintech University event was the need for collaboration between banks and fintech startups. Mark Mullen, CEO of Atom Bank, stressed that banks "will quickly realize that they don't have to do everything themselves".
This Mullen calls the fintech revolution, which is set to occur "naturally" over the coming 5 to 10 years. He believes that many fintech companies "have imagined, developed and created a set of new technologies and solutions that could benefit both the banking industry and its customers."
When seeking investors among traditional banks, Mullen recommended that other fintech startups like Atom should seek out banks with the most open minds and that are most similar to fintech companies.