What is transaction banking? It is the side of banking that addresses the operational needs and day-to-day transactions of business, corporate and institutional customers. It also provides cash management services where the short-term management of a company's liquidity is a key, using instruments and services designed for the management of incoming and outgoing cash flows, international commerce, and asset management.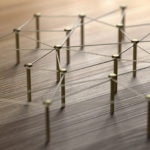 And what do terms like Cash Management, Trade Finance, Working Capital, Securities Services, and H2H mean? We have prepared the following glossary of terms to provide a better understanding of the different elements involved in the day-to-day of transaction banking:
Cash Management: A set of financial solutions for businesses that help them manage their cash, and in which technology plays a vital role. It comprises solutions for billing, payments, liquidity, electronic banking, specialized network connections such as Host to Host (H2H) and Swift, invoice discounting, factoring and reverse-factoring, supply chain finance, and electronic invoicing among others.
Trade Finance: A portfolio of products that facilitates international trade, establishing communication between importers, exporters, banks, insurance providers and export credit agencies (ECAs). Examples of products in this portfolio include buyer's credit, letters of guarantee, invoice discounting, and insurance.
Working Capital: Solutions designed to address business' needs to manage their liquidity and circulating capital in the short term (financing, invoice discounting, overdraft facilities, factoring, reverse-factoring, guarantees, leasing, renting, etc.).
Securities Services: Wide range of services to respond to businesses and customers that issue, sell, or manage financial assets. Includes depositary, custodian and clearing and settlement services.
Supply Chain Finance: A variety of financial solutions that help optimize a company's circulating capital for both the buyer and the seller.
PSD2: Is a European regulation covering digital payment services. This system simplifies payments across Europe, providing greater security in a banking service adapted to new technologies.
BBVA net cash: Is the virtual office we make available to business and institutional customers and has a set of tools that simplifies frequent activities quickly, efficiently, at any time, and from anywhere.
Host to Host (H2H): is the means by which a direct connection can be established between a corporate server and a bank's server, using a communication link over the Internet called 'VPN' (Virtual Private Network), which allows corporate customers to undertake activities associated with the banking services they have contracted.
SWIFT: technology supported by the 'Society for Worldwide Interbank Financial Telecommunications'. It is a network of messages that financial entities use to secure the transmission of information and instructions using a system of standardized codes.