Onur Genç believes that BBVA has "a lot of capital" to create value for shareholders
BBVA CEO Onur Genç said today that the sale of the U.S. subsidiary is a historic milestone for the bank, and that value creation will continue to be the guiding force in all decisions related to the use of the excess capital from that transaction. "We have a lot of ammunition, a lot of capital" to create value for shareholders, he added. Regarding Turkey, he said that: "We are prepared to manage the risks in emerging markets."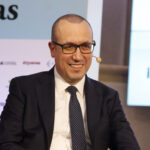 "We have one of the lowest capital requirements in Europe; we are one of the most profitable banks in Europe; and we will also have one of the highest capital ratios after the sale of the U.S. subsidiary", said Onur Genç during the first edition of the 'Observatorio de las Finanzas, a meeting organized by El Español and Invertia'.  "So we have a lot of strategic options."
During his presentation, BBVA's CEO explained that the excess capital (from the U.S. sale) could be used to grow in a profitable way in markets that are part of BBVA's footprint, to implement restructuring plans, and to increase shareholder distributions. In this sense, he argued that BBVA will only take part in M&A if the return on that investment is better than other alternatives. 
At its most recent earnings presentation, BBVA made two announcements: the goal to proceed with a share buyback of around 10 percent of the Group's stock; and the intention to resume its dividend policy in 2021, with a cash pay-out of 35-40 percent of profit once the ECB restrictions are lifted.
"We have the best bank in Turkey"
Onur Genç said today that "BBVA is a long-term investor" in Turkey, which has a young population and a dynamic economy. "We are prepared to manage the risks in emerging markets" like Turkey, he added. "We have the best bank in the country."
On this note, Onur Genç noted that Garanti BBVA has reduced its loan portfolio in foreign currency by around 40 percent over the past five years. In terms of the volatility of the Turkish lira, he also recalled that BBVA Group's current exchange rate hedging policy protects around 60 percent of the franchise's expected earnings for the next 12 months. Hedging also limits the impact of currency fluctuations on capital to just -2 basis points (in case of a 10 percent depreciation of the Turkish lira against the euro).
In this regard, he recognized the value of BBVA's Multiple Point of Entry strategy (MPE) with self-sufficient franchises responsible for managing their own liquidity and financing. BBVA's CEO explained that this risk management model acts as a natural firewall, limiting the bank's exposure to Turkey to the book value of the stake, which reached €3.64 billion1 as of December 2020 (9 percent of the Group's total tangible book value as of that date).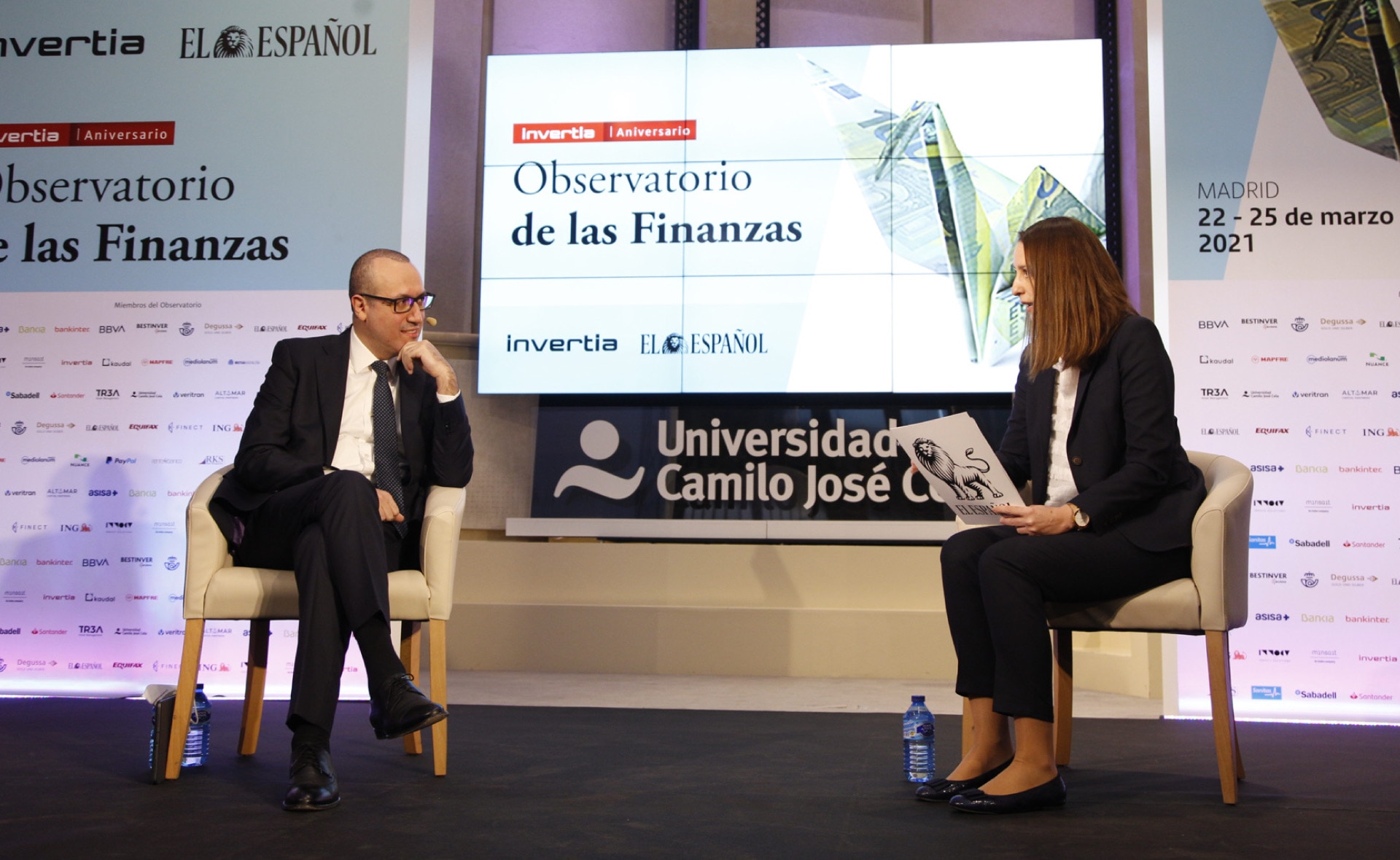 The CEO of BBVA, Onur Genç, in the first edition of the 'Observatorio de las Finanzas de El Español e Invertia'.
"We all have to continue to support the economy"
In terms of how the NPL ratio is evolving in Spain, BBVA's CEO indicated that so far, there has not been a significant decline in asset quality in Spain, mostly thanks to private and public support measures. Furthermore, he explained that the provisions may have reached their peak in 2020 as they were front-loaded (the result of the IFRS9 accounting rule, which entered into force in 2018). Therefore, the cost of risk could improve in 2021. 
He expects the recovery to be gradual and vary among sectors and companies. "We all have to continue to support the economy," Onur Genç added. As for the role of banks in the recovery, the BBVA CEO said that: "We can act as distributors, as a driver of analysis, and we can amplify the impact by financing these investments, so that we can have a greater impact on society." "Banks can play a multiplier role," he added. 
Onur Genç praised the recent package of measures announced by the government to support Spanish companies. He emphasized the fact that the bulk of these measures are concentrated in direct financial aid; and the other, that the restructuring of the government backed ICO loans will be agreed upon by the customer and the financial institution, not through automated mechanisms. "Banks will have to work together to see how we channel this aid," he said.
The COVID-19 crisis and low interest rates put the banking sector under tremendous competitive pressure. On this point, he also spoke of the increase in the digitization of banking services in countries like Spain, which has accelerated due to the pandemic. BBVA's CEO underscored that this digitization has been one of the pillars of the Group's strategy for some time now. This commitment "is bearing fruit and has given us an advantage over our competitors," he said. In this environment, "costs will continue to be a relevant driver." He recalled that regarding possible cost adjustments, "we are assessing all of the options".
"BBVA has taken huge steps forward in its commitment to sustainability"
Onur Genç feels that at the current time, "more than ever before, we need to think long-term and work on a more sustainable and inclusive development model." Onur Genç said that in recent years, BBVA has taken "huge steps forward in our commitment to environmental and social sustainability," through various initiatives. He noted that helping clients in the transition toward a sustainable and inclusive future is a strategic priority for BBVA, and "we are going to support them with financing, but also with advice and innovative new solutions." In March of this year, BBVA announced that it will reduce its exposure to carbon related activities to zero, and will no longer finance companies working on these activities.
"Sustainability is not just a challenge for humanity. It's also an opportunity for banks to help companies manage their transition," in other words, "help them to be more sustainable, greener." Last year the world stopped as a result of COVID, he said. "But carbon emissions are skyrocketing once again," and in his opinion, banks have a crucial role to play in the fight against climate change.
1
Excluding the value of goodwill as of December 2020 (€254 million).