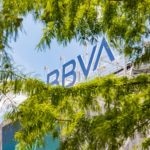 Reinforcements and support came in all forms from other bank team members, ones who needed to be trained quickly to make an unprecedented operation run as smoothly as possible. The first of the bank's PPP Pitch-In Series focused on the bank's Business Relationship Services team, who "had multiple people working weekends and late into the night" to help with PPP applications.
The second installment focuses on the bank's Sponsorship team, who supports the bank's strategic sponsorships with organizations that include the Houston Rockets, AEG and the Houston Dynamo, who play in the bank-sponsored BBVA Stadium.
BBVA USA Senior Marketing Specialist Aditya "Diddy" Saini, a member of the team, recently spoke about his involvement and experience in the PPP volunteer efforts.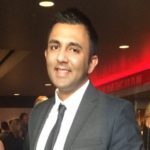 BBVA USA Senior Marketing Specialist Aditya "Diddy" Saini
Can you give me a rundown of what you and your team's usual role is at the bank, in your own words?
Under the bank's marketing wing, I represent a small department of 2 that manages marquee sponsorships across our US footprint. My teammate, Hugo Lagarda, and I are responsible for planning and implementing our sponsorships that support organizational marketing objectives, business development and client experiences and hospitality.
How did you end up getting involved with the PPP process?
Under the leadership of our new Chief Marketing Officer, Enrique K. Cornish, my department was given insight into the bank's most pressing and urgent matter during the early stages of our work-from-home protocol. He gave us his knowledge of the project and shared how vital it was that we (marketing) have representation in this team project, so I happily volunteered.
What was your personal experience like in this entire process?
Coming from a completely different background and focus of the bank, I was nervous. I thought I would not be capable of understanding the loan application process quickly enough to be of assistance because  this was a very urgent project. The Small Business Lending team led by Greg Clarkson, Trish Reaves and Jim Hunter ended my worries very quickly. They led a series of very detailed video WebEx instructional calls, provided a supportive base for questions and help, and treated every single volunteer on the same level, whether they were experienced in the field of SBA loans or new to the entire program.
SBA District Sales Manager Jim Hunter in particular was very motivating to me. At one point,  I shared with him that I felt a bit overwhelmed with the amount of loans I ambitiously wanted to process,  and he shared his personal story of learning the SBA eTran portal for the first time. He said, "Diddy, don't worry. The first one may take you 45 minutes, but I promise you will easily get to a good pace of 15 minutes per application once you feel comfortable with the system."
What was the most inspiring part of the experience for you?
The numbers of loans processed and jobs saved are a true testament to the success of this volunteer team that we nick-named FFR (Financial First Responders). One of the most memorable moments of this experience for me was the week of Round 2.
After hours, throughout the night and early into the morning team-members would reply back on our group email thread providing updates on their application list: "Just completed my 30, give me more!" It was a very special moment because a majority of our volunteer team have never met each other face-to-face.
What can you take away from this experience that you can apply to your usual role?
The nature of our employee base is diverse, helpful and incredibly passionate about what they do. They never complained about working after hours - sometimes it's a necessary agent for results that affect so many in a positive way. Do not be afraid to say you do not understand something or ask for help. Finally - we are truly one team.