BBVA's independent venture capital business, Propel Venture Partners, has announced a new investment into UK online mortgage brokerage Trussle.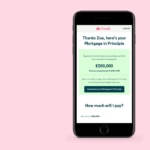 The series B funding, which in total comes to £13.6m, will help the fintech start-up continue its growth and onboard new customers.
Trussle is the UK's first online mortgage broker, offering both existing mortgage holders, and first time buyers, a streamlined process for applying for house buying funds.
By minimising paperwork and automating with proprietary technology the mortgage searching process, allowing their system to cross check against more than 11,000 mortgage deals, Trussle turns applications around in just ten minutes.
This digital process enables customers to watch the progress of their application end to end whatever time of the day they choose to apply.
It also means Trussle, which aims to reduce what it claims are up to £10bn wasted by homeowners every year by being on the wrong deal, has been able to cut the brokerage costs of applying, giving customers a better deal.
What's more, after the application is agreed and the funding secured, Trussle will keep tracking offers for the customer and alert them when they could more to a better deal to save money.
Trussle was set up by Ishaan Malhi, a UK City analyst who decided to launch the company after becoming frustrated with his own mortgage application process.
He said: ​"Since launching two years ago, we've worked tirelessly to create a better mortgage experience for consumers. One that respects their time, wallet, and aspirations.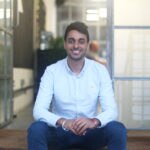 Ishaan Malhi, Trussle's founder and CEO.
"Every year millions of existing and aspiring homeowners are failed by the industry's shortcomings and we exist to fix that.
"The backing from two prolific and globally renowned fintech investors recognises the brilliant progress we've made, but also the scale of our ambition. The funding will enable us to invest significantly in building our brand and our product but fundamentally, will accelerate us towards our vision of digitising the end-to-end journey to make home ownership more affordable and accessible to all."
Propel Venture Partners joins Goldman Sachs in the latest round of investment. Commenting, Propel Partner Rohit Bodas commented: ​"Propel is excited to back Trussle in providing a transparent and streamlined mortgage process that ensures each borrower has the right product for their individual needs over the long term.
"It's another example of how determined we are to invest into businesses that create true disruption in their market, and by doing so, improve the service customers get."